Posted by Protective Enclosures Company on 27th May 2021
Outdoor TV Speaker and Sound System Overview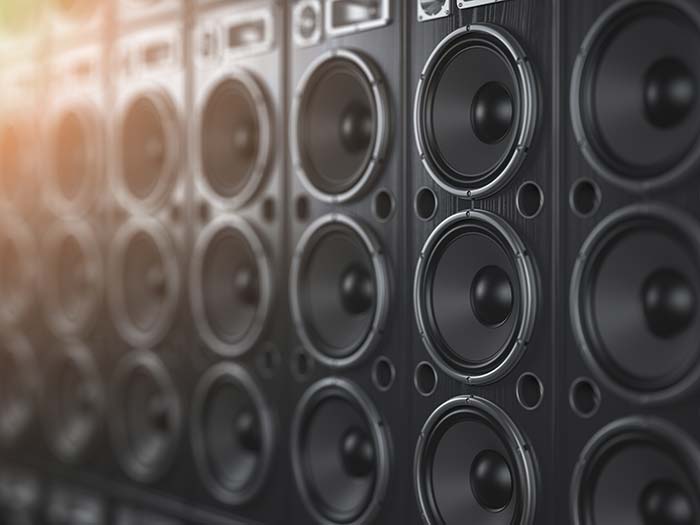 If you're putting your TV outside, you probably have questions about the sound quality outdoors. Assuming you're pairing a TV with an outdoor TV enclosure, which is generally both the highest quality and most affordable solution for a home theater system , you'll want to be sure you're pleased with the sound. Below is a guide to get you all squared away on your outdoor tv and sound system set up.
Article Table of Contents
Does an Outdoor TV Need an External Speaker?
What is the Sound Quality of an Outdoor TV?
Is Outdoor TV Enclosure Sound Quality Good?
What are the Best Outdoor Speakers?
How Do I Connect Outdoor Speakers to My TV?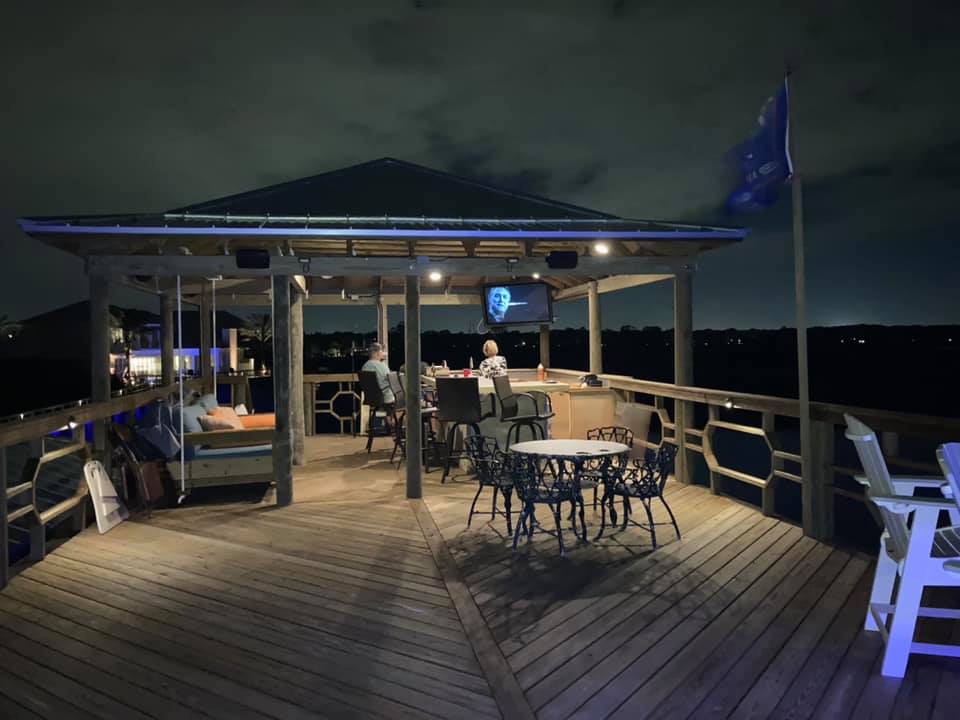 Outdoor TV Speaker Q&A
Does an Outdoor TV Need an External Speaker?
TVs (being paired with an outdoor TV cabinet) and outdoor TVs come with speakers already built into the product, so an external speaker is not required. However, just as the sound quality may vary for a TV you put in your home, the same is true if you put a TV outside. That being the case, make sure to evaluate the speaker quality of whatever TV you choose.
What is the Sound Quality of an Outdoor TV?
Outdoor TV sound quality is debatable, since most times, outdoor TV listings say they include speakers, but don't specify which speakers ( see this outdoor TV example). In general, most components of an outdoor TV are not the quality of an indoor TV, because the materials used to build an outdoor TV must be more friendly to outdoor elements, which limits the technology options. However, those limitations can be counteracted by choosing a high sound quality indoor TV and pairing it with an outdoor TV enclosure.
Is Outdoor TV Enclosure Sound Quality Good?
Since an outdoor TV cabinet encloses a TV, the sound quality of the TV itself is the first consideration. All TVs are different and have varying levels of speaker systems. Typically, you can hear just fine by simply turning your TV up about 1/3rd higher than your normal listening volume. Most people don't need an external speaker. Assuming you have chosen a TV with good sound quality, you should be good to go.
If for any reason you are using a TV with lower sound quality, The TV Shield's polycarbonate cover can be raised on its hinge and propped open with its standard prop arms to enhance use of the TV's speakers.
Or some people want to improve sound overall for their TV (similar to when people want to add sound systems to their indoor TV setup), especially in loud environments. So, an outdoor speaker is an option for those scenarios.
What are the Best Outdoor Speakers?
As previously explained, many times an outdoor TV speaker is not needed for an outdoor home theater. However, if you have a particularly noisy outdoor environment or simply want to spruce up your home theater with a sound system, below are some great outdoor TV speakers which also pair wonderfully with an outdoor TV enclosure setup.
5.25" Bluetooth® Outdoor Patio Speaker Pair w/ Waterproof Power Supply
Water-Resistant Wireless Bluetooth® Patio Speakers are smart buys for patios, decks, and pool areas. They can be used inside or outside and are available in black for the perfect look for your sound system. These Bluetooth® patio speakers feature a single connection for a Bluetooth®-enabled device. The pair includes a 25-foot AC power supply. These speakers also come with 30-feet of speaker wire so you can place them on opposite ends of your space. There is an innovative weather resistant cap to better protect the speaker connection. The aluminum grills on these speakers are weather resistant. For locations where corrosion is more likely to occur, like near the beach, it is suggested to apply Clear Coat (spray paint only, not brush) to the grills to help fend off the damage that may occur near the ocean.
4" 80W Outdoor Speaker Kit - Mini Amp and Cables
This outdoor audio kit is the perfect solution for easily and affordably adding outdoor speakers to your outdoor space. With this kit you get the ability to listen to your TV or other connected devices in a clearer manner. Today's flat panel televisions come with a bare minimum speaker system built into the thin chassis. This solution gives you the ability to have music or dynamic movie watching experiences outside. You can mount the Dual 4" speakers directly to an enclosure wall or roof. The amp is small enough to fit in an outdoor TV enclosure. This kit includes everything you need to connect the system to your TV and get better audio right away. The mini amp also gives you the ability to plug in your iPod, mp3, or mp4 device allowing you to listen to any other music source you would like.
4" 3-Way Black Outdoor Speaker Pair - 80W
These great 3-way speakers work indoors or outdoors and offer superior sound quality. A sleek, modern aesthetic make the OSD Audio AP450 outdoor patio speaker pair the perfect choice for backyard entertainment areas. Boasting a rust-resistant aluminum grille and a composite cabinet, these weatherproof speakers easily tackle temperature fluctuations between -20 degrees F and 200 degrees F. They can be mounted on the wall or directly to an outdoor TV case.
Details:
Rust-resistant aluminum grille and composite cabinet
Handles temperature fluctuations from '20F to 200F
A great outdoor speaker for desks and hot tub areas
Unit dimensions: (L x H x D) 8.2" x 5.5" x 4.9"
Weight: 4.5 lbs (each speaker)
Sold as: pair
How Do I Connect Outdoor Speakers to My TV?
How Do I Connect My Bluetooth Speaker to My Smart TV?
Turn on the speaker (in most cases a light should indicate it has turned on).
Enable Bluetooth mode… again, in most cases a light will probably indicate you have switched to Bluetooth mode.
Turn your TV on.
On your TV, navigate to settings. Locate Bluetooth settings which may be located under Remote & Accessories settings. Select "Add Accessories" or "Pair with Device" or similar language indicating you want the TV to look for your Bluetooth device (your speaker). Your TV will search for the device. Once it finds the device it will probably automatically be paired, but if it asks you to confirm the connection, do so.
The speaker and TV should now be paired. You should be good to go!
How to Connect Cable Speakers to a TV:
Find the TV's audio output (it should be located on the backside or possibly one side of your TV). You are looking for a white port and a red port.
Locate your outdoor speaker's audio input. Again, you are looking for the red port and the white port. Sometimes audio inputs have different labels like CD or DVD, but you can use any of them for your TV.
Use an RCA cable to connect the TV audio output and outdoor speaker receiver's audio input. RCA cables are color coded, just match the cable colors to the port colors. If the TV and outdoor speaker receiver are a distance apart, an extended RCA cable may be helpful.
Turn the TV power on and select a program to watch.
Turn the outdoor speaker receiver on and select the appropriate input setting (for example if the TV is hooked up to the AUX input , select AUX on the receiver).
You should be good to go now! Pat yourself on the back for completing your outdoor TV speaker set up. If the volume is low, just adjust it to your desired sound level.
Outdoor TV Speaker Recap
We have covered whether an outdoor TV needs an external speaker, the sound quality of putting a TV outside, sound quality when using an outdoor TV enclosure, the best outdoor speakers, and how to connect outdoor speakers to a TV. Hopefully, when it comes to an outdoor TV and sound system set up, you are all set to go now. Below are additional links for outdoor home theater set ups should you need them.
Additional Resources: