If you're considering setting up an outdoor home theater system, you're in luck because now is the time and the options to do so are better than ever! These days, you can get an outdoor TV enclosure in large sizes and enjoy your outdoor home theater TV set up year-round.
With an outdoor TV enclosure, you don't need to worry about hauling electronics inside your home due to weather, instead you can leave your TV outside all the time. This is just one of many reasons using an outdoor TV enclosure has become a popular outdoor theater system solution. This article overviews some advantages of TVs for backyard theater systems and details the advantages of outdoor TV enclosures.
Outdoor Home Theater System Q&A:
What is an outdoor movie theater?
An outdoor movie theater is the concept of transforming an outdoor space into a movie theater. This is most commonly achieved by using either an outdoor TV solution (pairing an outdoor TV enclosure with a TV for long-term use) or an outdoor projector (projectors typically are temporary solutions because the projector itself isn't made to withstand weather for an extended period of time).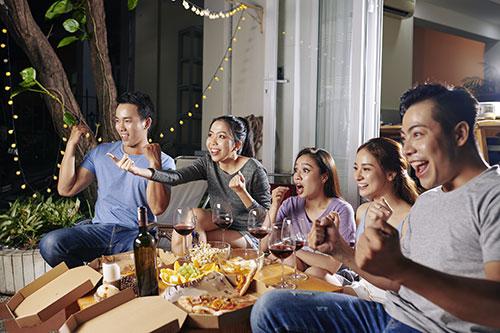 What is an outdoor theater called?
Synonyms for the Term Outdoor Theater:
Outdoor home theater
Outdoor home theater system
Outdoor theater system
Backyard home theater
Backyard theater systems
Outdoor movie theater system
Outdoor home movie theater
Outdoor theater setup
What is the best outdoor movie screen?
The following are some reasons that pairing any TV of your choice with an outdoor TV enclosure is a great outdoor home theater system solution....
Picture quality
Sound quality
The ability to leave the TV of your choice outside all the time (in the enclosure) without having to take anything inside due to outdoor elements
Not having to worry about screen damage or weather/water damage to the TV in general
Durability
Ability to store and protect external media devices like Roku or Apple TV within the enclosure
What is an outdoor TV enclosure?
An outdoor TV enclosure is a weatherproof TV cabinet which is engineered and designed to protect TVs in harsh environments. Popular for both homes and businesses, a true top quality and robust outdoor TV enclosure is shatterproof and protects from rain, dust, water, extreme temperatures, moisture, tampering, theft, bugs, and much more. An outdoor TV enclosure makes a great outdoor home theater solution.
Protection Capabilities – The best outdoor TV cabinets protect from harsh impact, extreme temperatures, water, dust, rain, moisture, tampering, theft, and more. These enclosures are shatterproof and can handle snow, severe weather, extreme temperatures, and more. Some enclosures even provide comprehensive corrosion resistance for use in environments with excessive saltwater air.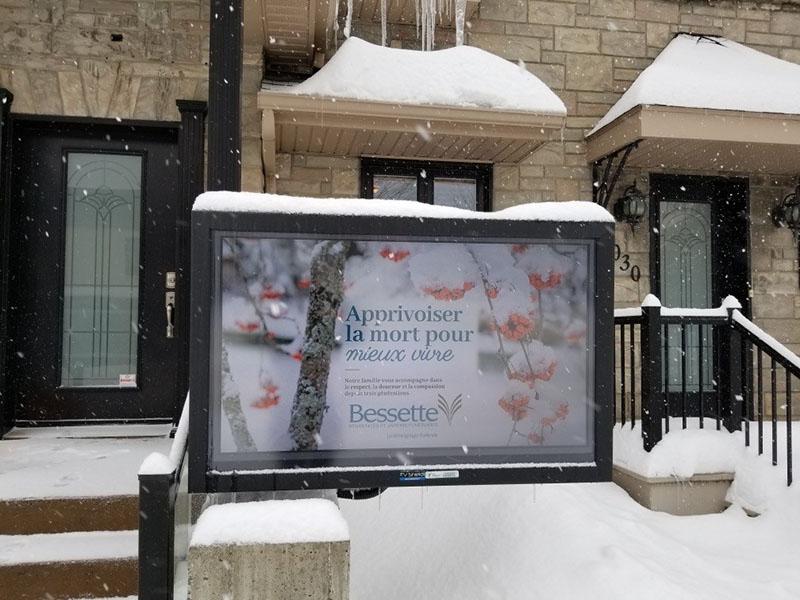 Large Sizes – Outdoor TV enclosures can now be custom made up to 98" and are available up to 85" in standard sizes which is impressive.
Installation and Components – An outdoor TV enclosure install simply involves installing the outdoor TV enclosure in your outdoor space. An external speaker system is optional.
Options and Technology – One of the big advantages to outdoor TV cabinets for your outdoor home theater is you can use an old TV you own, choose your preferred TV with the latest technology, find the lowest price TV you want, or in general select whatever TV you wish. You can also protect devices like Roku, blue ray player, Apple TV, etc. So really, there are no limitations to the technology.
Price and Value – Top-of-the-line outdoor TV enclosures are an extremely affordable outdoor movie theater system option starting at just $399. Even if you need to buy a TV to go in it (if you don't have an old one on hand) and need a complete outdoor TV kit, you're still looking at massive savings - with prices under $800.
Whether it is for your home or business, there are many reasons an outdoor TV enclosure is a popular choice for an outdoor theater system. And who doesn't love the idea of setting up an outdoor theater system? From relaxing watching your favorite TV shows and football by the pool on lazy days to throwing movie parties in the backyard, you can't go wrong with backyard theater systems. Visit this link to explore outdoor TV enclosures.