Meet The Team Members Behind The TV Shield
Our team, from top to bottom, is committed to the research and development of solutions-based products to protect TVs and commercial digital displays from almost everything in nearly any environment. Protective Enclosures Company is a customer service focused organization made up of a highly dedicated and experienced team led by entrepreneur's Justin and Jarad King, the founders of PEC and creators of The TV Shield, The TV Shield PRO and The Display Shield. PEC's innovative core executive and management team is headquartered in the greater Orlando, Florida area and consists of:
Jarad M King:
Co-Founder and CEO
Justin A King:
Co-Founder
Joe Harrell:
Executive General Manager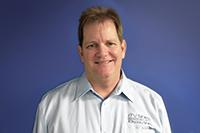 Mary Martinez:
Business Manager
Kimberly Viola:
Executive Accounts Manager
Emilyann Allen:
Editorial & Marketing Director
Andrea Taouche:
Customer Service
Protective Enclosures Company would also like to acknowledge our legal, marketing, engineering, manufacturing, shipping, receiving and administrative team members and partners located at our corporate headquarters in the greater Orlando, FL area, as well as at our manufacturing and distribution facilities in Kansas and Erie, PA.