Posted by Emilyann Allen on 15th Sep 2020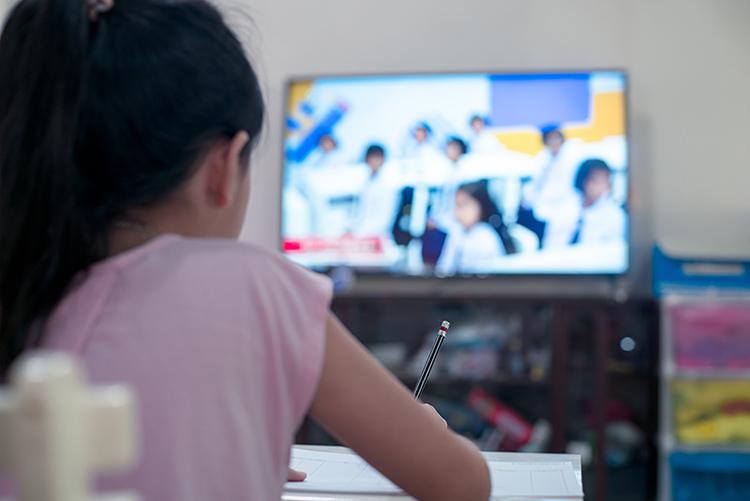 Need a Touchscreen and/or Outdoor Homeschool TV Solution for Your Homeschool Classroom Setup?
Many parents are choosing to homeschool their children or schools are needing to teach via E-Learning which of course involves identifying the right supplies for children to learn at home. A TV is one of the best tools for homeschooling. If you're considering incorporating a TV into your teaching or home school set up, below are some insights to consider and options for touch screen TVs and outdoor TV cabinets for outdoor teaching you'll want to know about.
Benefits of a TV Screen for Teaching and Homeschooling
How television enhances teaching and learning?
When you combine the video, imagery, text, and sound capabilities of a TV for homeschooling and teaching, there are numerous benefits….
Being able to utilize images, video, text, and sound provides more engaging content for teaching
You can easily stream online content
Touch screens are even available if you want to be able to interact with content on the TV while providing instruction or allow your children to participate in touch screen activities
Staring at a tablet or computer all day long gets old and can even cause strain for your eyes if you don't give your eyes a rest.… in addition to needed breaks away from screens altogether, a TV provides a welcome alternative format that can be switched to through the day for teaching via a screen when needed
Using a TV opens a world of helpful teaching content, software, program, and device options ( such as AppleTV)
With an outdoor TV cabinet , you can even use a TV to teach and present content outdoors
What are the Advantages of Using Television in a Lesson?
The above listed benefits apply to using a TV for teaching individual lessons. In addition, several studies suggest that certain types of shows promote sound recognition and letter identification ( Benefits of Using Television in the Classroom ). Also, current events, news, and popular shows can be used to draw connections and teach concepts to students.
Touch Screen Options for a Homeschool Classroom Setup
One of the little known but best and least expensive interactive touch screen TV solutions is simply to place this IR Touch frame on your TV screen. The IR Touch frame can be paired with your existing non-touchscreen TV to make it touch screen capable. And if you're interested in teaching outdoors, this IR Touch Frame is weatherproof and can be paired with an outdoor TV enclosure so you can put any TV (one that is not touch screen capable) outdoors and make it a touch screen.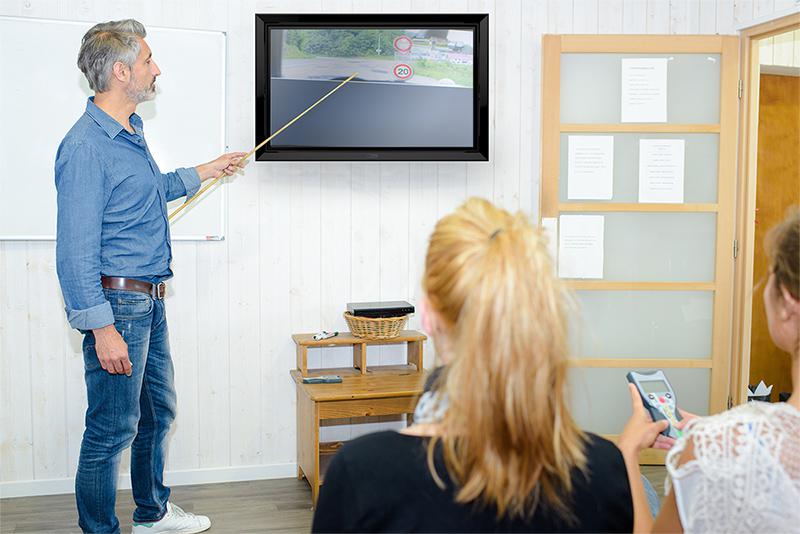 Homeschool TV Outdoor Options
Living through a pandemic has really shown us the value of outdoor time. If you're looking to utilize your outdoor space for your homeschool classroom setup, outdoor TV enclosures will enable you to do so reliably and affordably. Hot and cold temperatures, flying objects, water, dust, bugs, and many other potential dangers simply pose no threat to these durable TV screen protection solutions. Homeschool parents and schools love that not only will an outdoor TV cabinet like The TV shield protect your TV outside, but you can also house and protect other smart devices like an Apple TV or Roku in the enclosure as well. These enclosures are also used commonly as TV screen protectors even in indoor situations.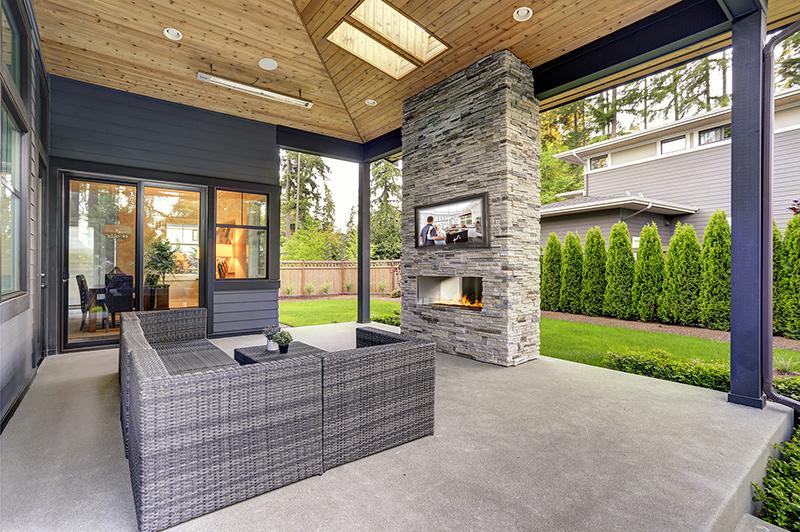 Homeschool TV Enclosure Options Comparison
The TV Shield and The TV Shield PRO are trusted and loved by families and teachers for outdoor TV protection. Both are extremely durable and reliable popular enclosures. Some of the differences between them include materials used to build them and aesthetic appearance. The chart below offers a good overview of both products. The TV Shield PRO Lite is also a good consideration in a situation where someone may want to protect their front screen or utilize theft protection in an indoor space where weather isn't a concern.
PRODUCT FEATURES
The TV Shield
The TV Shield PRO
Size Ranges

* We handle select projects requiring custom enclosures up to 98" and larger... please contact us for details.

19-65"
40-85"
FREE SHIPPING*
✓
✓
High Impact Resistance
✓
✓
Shatterproof Front Panel
✓
✓
Weatherproof
✓
✓
Water-Resistant

(Rain, Pool Splashes, etc.)

✓
✓
Moisture Resistant

(Condensation, Dew, Steam, Humidity, Dampness)

✓
✓
Dust Resistant
✓
✓
Security System
✓
✓
Theft, Burglary, Vandalism & Tampering Protection
✓
✓
Filtered Ventilation
✓
✓
Cable Pass-Through
✓
✓
Pest Resistant

(Bugs/Insects)

✓
✓
TV/Display Access Style
Hinged Front Frame with Prop Arms
Hinged Front Frame with Gas Shock System
Thermostatic Fan System
Available
Included
Heater
Available
Available
Anti-Glare Shatterproof Front Panel
Available
Included
Internal Mount

* All enclosures (except The TV Shield PRO Lite) require an external VESA mount.

Included Internal Flat Mount for Sizes 36" and Above
Included Internal Full Motion Mount
External Wall Mount
Available
Available
* Limited Warranty
7 Year
5 Year
Frame/Housing Material
HMWPE Polymer Back Housing which Attaches to the Wall with Separately Sold VESA Mount
Powder Coated Aluminum & Steel Back Housing which Attaches to the Wall with Separately Sold VESA Mount
Color Options

* Paintable by customer unless bulk order qualifies for custom powder coat.

Black
Black
(Paintable)
Portrait or Landscape Orientation Options
Landscape
Landscape
Saltwater Air & Corrosion Resistance
✓
Touch Screen Add On Available
✓
Pricing
Starting at $399.99
Starting at $1,419.98
* This guide was last updated 5/20/20. Details and prices are subject to change and may have been updated since this chart was created.
We hope these insights have been helpful. You're well on your way to a great school year and your kids will love the work you've put into creating a great homeschool classroom setup.