Posted by The TV Shield on 30th Jul 2020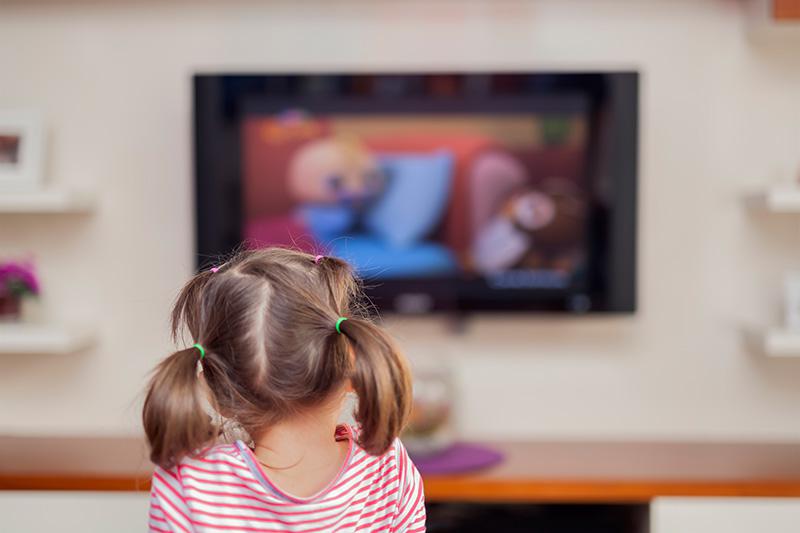 Have you ever run into some sort of issue with the safety of your TV at your home or business? Below are some common reasons to protect a TV indoors.
Article Table of Context
Common Indoor Threats to TVs



Flying objects (for example when playing video games, a controller may fly into and shatter a TV screen)
Protect TV from kids in homes, schools, and more
Protect TV from pets
A special needs situation where the TV may be at risk Putting a TV in a location like a pool house where the TV needs protection from moisture
Many businesses need indoor TV protection to protect against tampering, theft, or vandalism
If you find yourself needing to protect a TV from kids, in a special needs TV situation, or have some other reason you need to protect your TV, a TV enclosure is probably the way to go. The wonderful thing about a quality TV enclosure like The TV Shield is you'll not only enjoy shatterproof TV screen protection while still having a nice clear view of the screen, but the enclosure will protect the entire TV (front and back). You won't have to worry about screen damage, plus if you want to protect other devices within the enclosure cabinet such as a Roku, you can do so. Some enclosures even have touch screen options. In addition, if you're looking to protect your TV in a pool house or outside, quality TV enclosures like The TV Shield also offer outdoor TV protection.



TV Enclosures Overview



The TV Shield, The TV Shield PRO, and The TV Shield PRO Lite are some top TV enclosures. Learn more about them below.





The TV Shield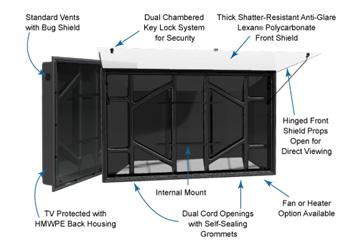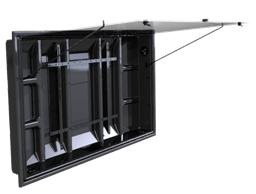 Made from extremely durable outdoor-grade polymer (High-Molecular Weight Polyethylene) designed to last 20 years or more, The TV Shield is built to withstand the brutal summer heat, frequent rain, humidity, dust, moisture, and various other harsh conditions.
This outdoor TV cabinet works with plasma, LED, and LCD screens that range from 19 inches up to 65 inches. The cabinet itself comes in several sizes to create a best fit for your TV.
This cabinet is about as technologically advanced as the TVs it's designed to hold. The front shield offers an anti-flare option and is strong enough to withstand the impact of hammers, baseballs, and more. Plus, the enclosure offers chambered key lock systems for added security, bug shields, and self-closing grommets which add to its high level of protection against theft or tampering. The TV Shield weatherproof outdoor TV enclosures are also very affordable, which makes them a great value.
The TV Shield PRO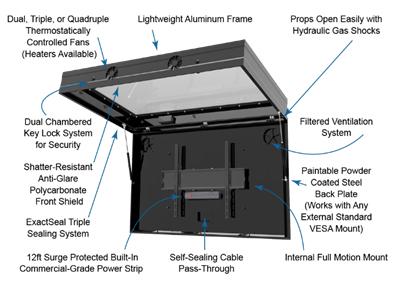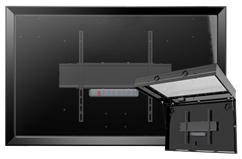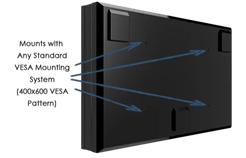 Another top-notch TV cabinet from The TV Shield family is The TV Shield PRO, which has been designed to accommodate larger televisions with superior protection and similar user-friendly design as the original The TV Shield.
The TV Shield PRO features a beautiful sleek picture frame design and allows easy access to the back of the TV for better cable management and cleaning. It also gives you the same level of security and protection with the dual key lock systems, anti-shatter screen, and fan system, and plenty of ventilation.
The most notable difference is that while most other outdoor TV enclosures are made of industry-standard plastic or wood, The TV Shield PRO is made of a high-quality powder coated steel that can be painted to match your decor. Another thing to know about The TV Shield PRO is its versatility in functionality and options, such as powder-coated aluminum and steel to resist corrosion in coastal or salt-water locations, its touch screen add-on frame, vertical format variation, and the available anti-ligature add on hood. The TV Shield PRO indoor and outdoor TV protection solution can accommodate screens ranging from 40 inches up to 85 inches.
The TV Shield PRO Lite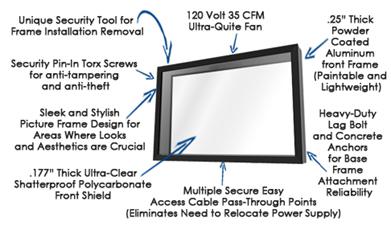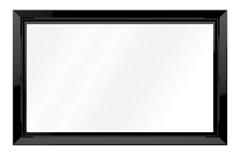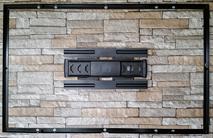 The TV Shield PRO Lite TM is a sleek cost-effective protective TV enclosure built using lightweight aluminum for ultimate strength and durability. Perfect for indoor TV protection or outdoor applications that need strong screen defense rather than full weatherproofing, this cover is ideal in high traffic buildings, institutional environments, schools, hospitals and more. The unit's base frame bolts to the wall using heavy duty mounting hardware, while the enclosure attaches to the base frame using a high strength security screw system for the ultimate defense against removal from the wall (this is an open back design). The TV Shield PRO Lite ® features thick ultra-clear shatterproof polycarbonate for the front shield and a thick aluminum front frame. This protective TV and digital display enclosure will hold up anywhere from homes to the roughest and toughest environments that don't require full weatherproofing including federal correctional institutions.
Have more TV protection questions? Browse enclosures at www.thetvshield.com or contact us for support at 8000-331-2628.
It's important to consider protecting your TVs from various indoor threats, such as children, pets, and weather. TV enclosures, such as The TV Shield, The TV Shield PRO, and The TV Shield PRO Lite, offer protection against such threats while also providing additional features such as anti-shatter screens, key lock systems, and touch screen options.
FAQS
How can I protect my TV from my kids who love to play near it and may accidentally knock it over?
One of the best ways to protect your TV from accidental knocks or falls is by using a TV enclosure or cabinet. Enclosures like The TV Shield, which is mentioned in the article, are specifically designed to protect TVs from damage and can withstand significant impact. Additionally, you may want to consider mounting your TV on the wall, away from any areas where your kids may play.
Can I use a TV cover to protect my TV from kids and pets?
Yes, TV covers can be an effective way to protect your TV from scratches, dust, and other types of damage. However, they may not be as effective as an enclosure or cabinet in protecting your TV from accidental knocks or falls. It is recommended to use a TV cover in conjunction with other protective measures such as a robust TV shield to ensure maximum protection.
Are there any safety concerns I should be aware of when using a TV enclosure or cabinet?
It is important to make sure that the TV enclosure or cabinet you choose is made from high-quality materials and meets industry safety standards. Additionally, it is important to follow the manufacturer's instructions when installing and using the enclosure to ensure it provides maximum protection for your TV. It is also recommended to regularly inspect the enclosure for any signs of wear or damage.
Can I customize a TV enclosure to fit my specific TV?
TV enclosures come in pre-made size options for common TV sizes. On occasion for oversize TV sizes, enclosure manufacturers including Protective Enclosures Company offer custom solutions to fit specific TV sizes and models. Before purchasing a custom enclosure, make sure to provide accurate measurements and specifications to ensure a proper fit. It is also recommended to work with a reputable manufacturer.
Can TV enclosures be used outdoors?
Yes, many TV enclosures are designed for outdoor use and can protect your TV from the elements, such as rain, snow, and extreme temperatures. However, it is important to choose an enclosure specifically designed for outdoor use and to follow the manufacturer's instructions for installation and maintenance to ensure maximum protection.