Posted by Emilyann Allen on 25th Mar 2021
Discover Outdoor TV Enclosure Ideas You'll Love…
Whether you're here because you're looking for the best outdoor TV enclosure options or the best outdoor TV enclosure ideas such as accessories and set up, you've come to the right place.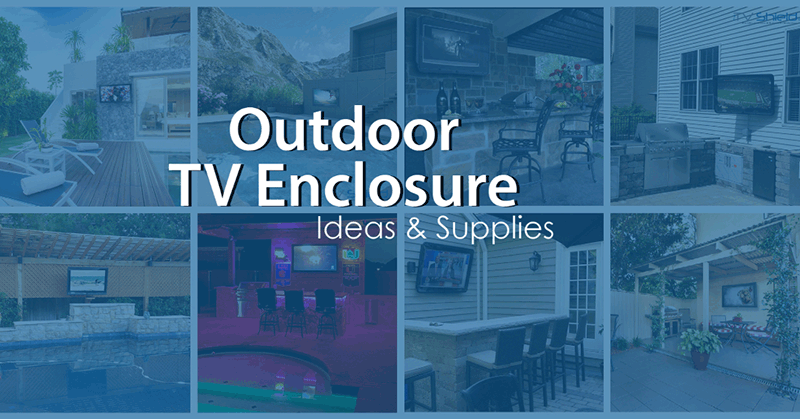 Outdoor TV Enclosure Options
Some of the most popular outdoor TV enclosure options on the market are The TV Shield and The TV Shield PRO which are made of the best materials in the industry at affordable prices. Starting at 3-year warranties and going up from there, the manufacturer of The TV Shield series stands behind the quality of the products. Another option some people like to explore is building a DIY outdoor TV enclosure, but the article How to Build Your Own Cheap Outdoor TV explains some important considerations.
Best Outdoor TV Cabinet Ideas
Popular Outdoor TV Enclosure Ideas for Integrations and Installations
Building Mounted Outdoor TV Enclosure –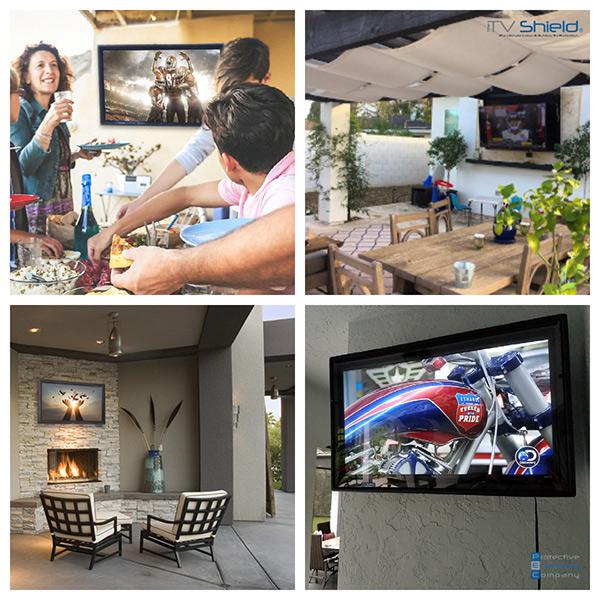 Pergola Mounted –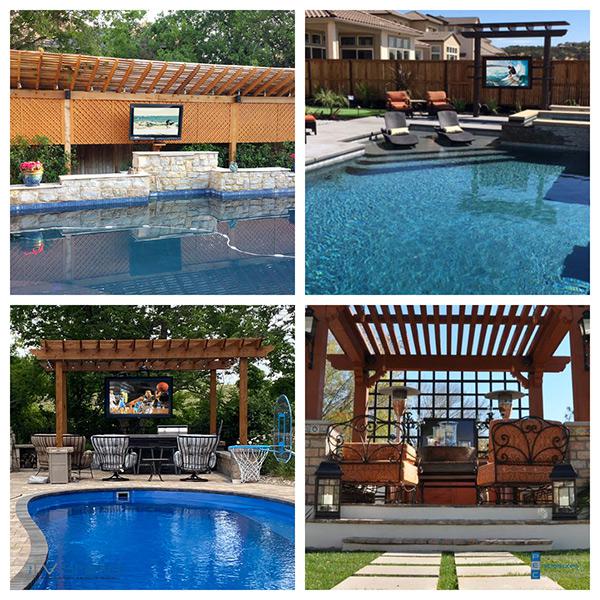 Deck and Patio Awning Outdoor TV Cabinet –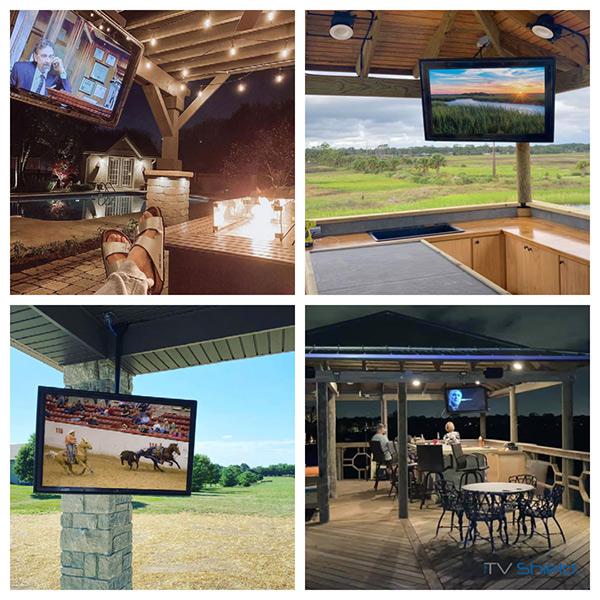 Gazebo Mounted Outdoor TV Cabinet –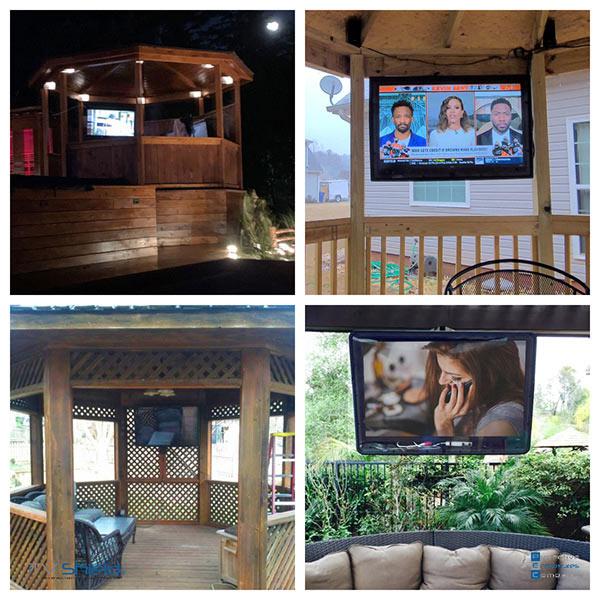 Outdoor Kitchen or Bar Integrated Outdoor TV Enclosure –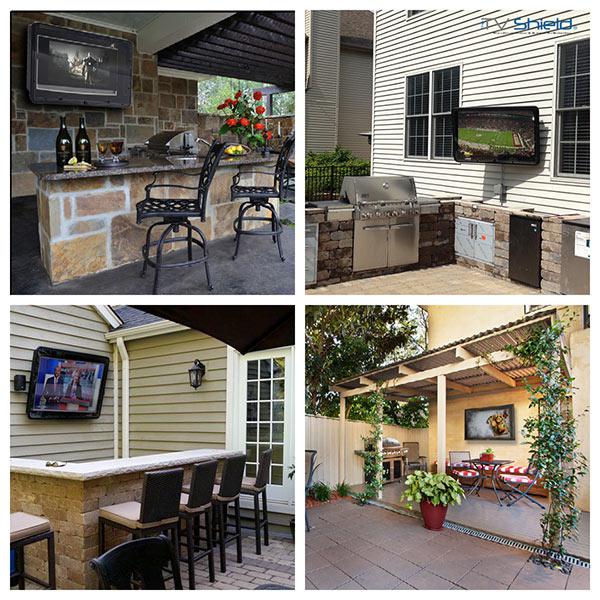 Ceiling Mounted Outdoor TV Ideas –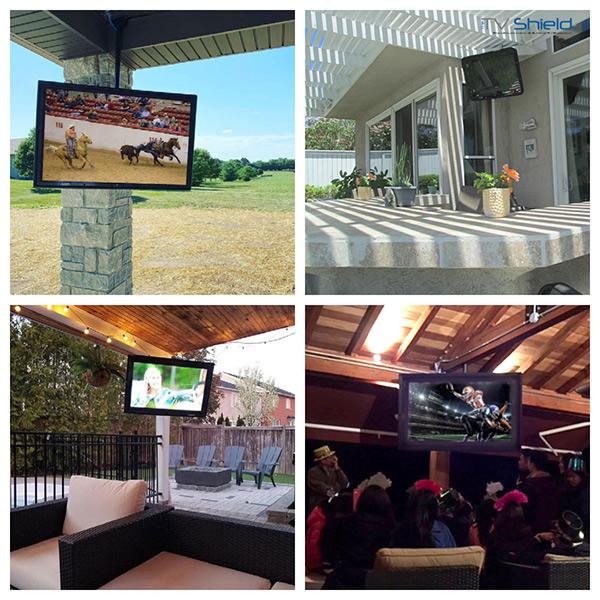 Recessed Outdoor TV Enclosures –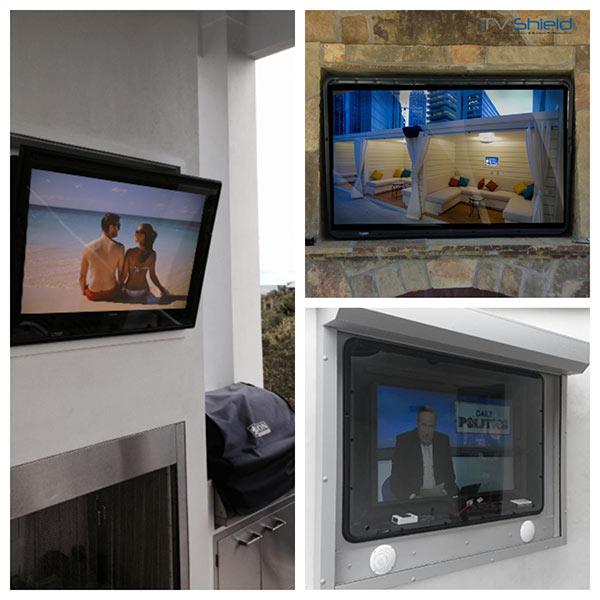 Fireplace Mounted Outdoor TV Case –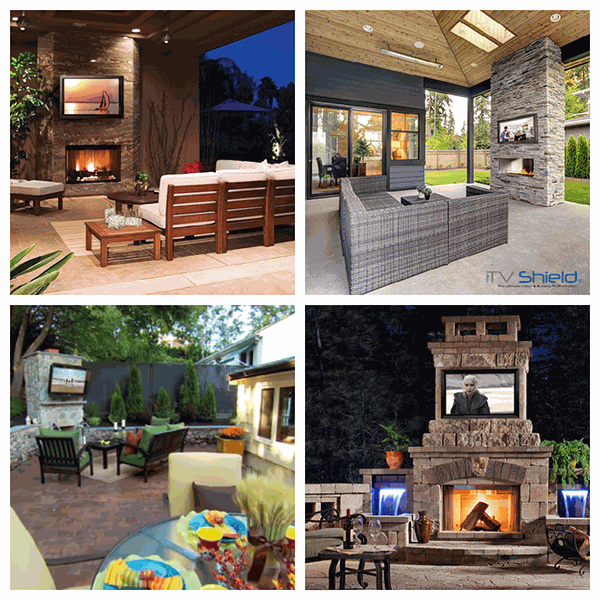 Poolside Ideas –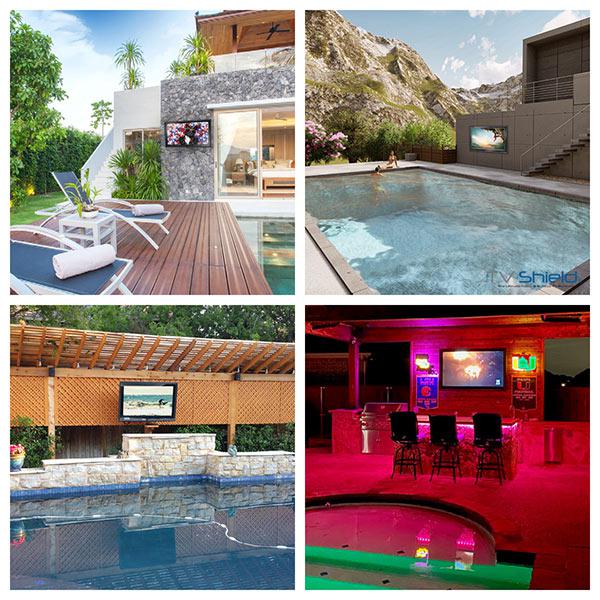 Pole Mounted Outdoor TV Enclosure –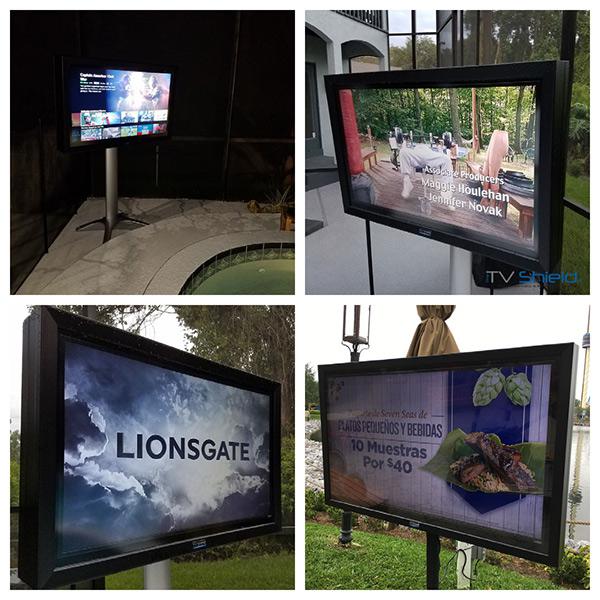 Top Outdoor TV Enclosure Accessories
Outdoor TV enclosures like The TV Shield are built to withstand most outdoor environments without accessories. But in extreme hot or cold climates, fans or heaters may be useful. Moisture control gel cases are also helpful in certain extreme humidity environments. So, depending on your climate and application, these may be helpful accessories to consider.
Cleaning and Protection Solutions –
It is commonly known that polycarbonate enclosures are shatterproof and offer top outdoor TV screen protection. Polycase explains, "ABS plastic has lower resistance to extreme conditions and industrial chemicals than polycarbonate and much lower than HMWPW. If your enclosure is likely to see exposure to high temperatures, solvents, or other challenging environments, you most likely need a polycarbonate enclosure," (Polycarbonate Enclosures vs. ABS Enclosures).
With that in mind, you'll want an outdoor TV enclosure with a polycarbonate front shield. So, be sure to take note of the recommended cleaning products to keep the polycarbonate in top shape.
Enclosures like The TV Shield and The TV Shield PRO generally don't need additional speakers. However, if for some reason your application calls for speakers or you want a surround sound effect, you're in luck because a variety of outdoor speaker options are available, including Bluetooth options and more.
Are Your Outdoor TV Enclosure Ideas Good to Go?
Now that you know the ideal outdoor TV enclosure options, exciting outdoor TV enclosure ideas for installation as well as popular accessories, you're probably ready to grab an enclosure. Click here to browse outdoor TV enclosures.