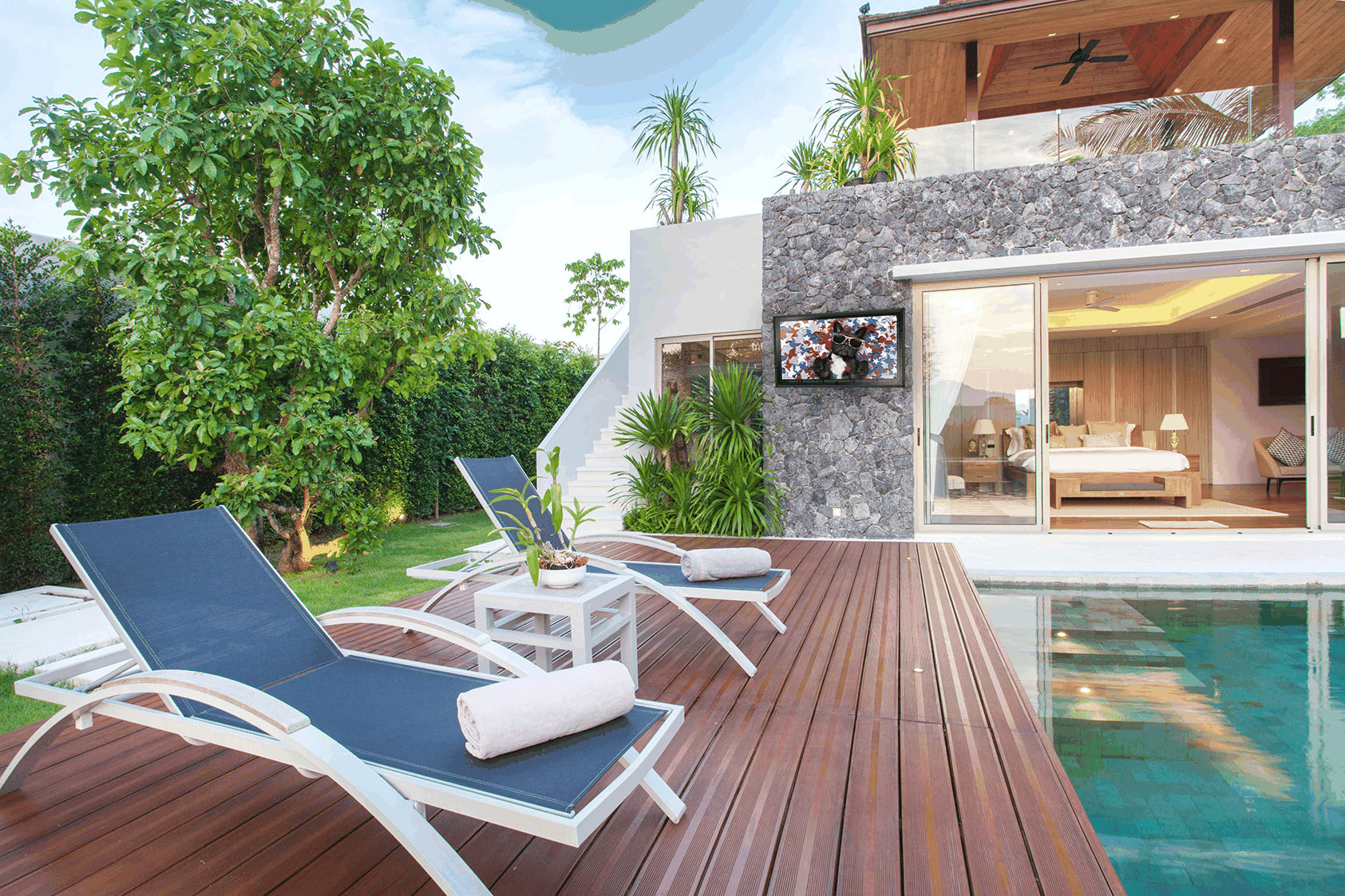 Having an outdoor TV solution can be a great asset to your outside living space. They are crowd pleasers, help to keep children entertained, and are great to have on a warm summer's night. Here are a few reasons why choosing an outdoor TV enclosure is a good idea to ensure that you have the best viewing experience possible outdoors.

Purchasing a TV Intended for Outdoor Use Is Expensive: Instead Use an Outdoor TV Enclosure
Not all TV's are meant to be used outside. If you take an indoor TV and mount it outdoors you will ruin it in no time. If you want an outdoor TV, you can invest in one that is specifically designed to be hung or kept in an outdoor environment. Or you can use the one you have with an outdoor TV enclosure and save some money. Why buy a special outdoor TV when you already have one?

Purchase All-Weather TV Mounts and Cable Boxes
TV mounts used outdoors also need to be weatherproof. Since TV mounts are made from metal, to support the weight of a TV, be sure to get one that will be resistant to rust when it gets wet.
Additionally, the cable ports need to be protected from the weather. There are special boxes designed to protect the cables from water, snow, and animals. Any wires that are exposed should be rated for outdoor use, too. The insulation around an indoor electrical wire verses and outdoor wire are different. We have everything you need in our online store and our enclosures have extra room for things like your cable/Roku box as well.
Pro Tip: When Possible, Mount in A Shaded Location
If you don't care where you mount the set, it is best to put in a corner or a spot that doesn't get direct sunlight. That way you will get the best image possible.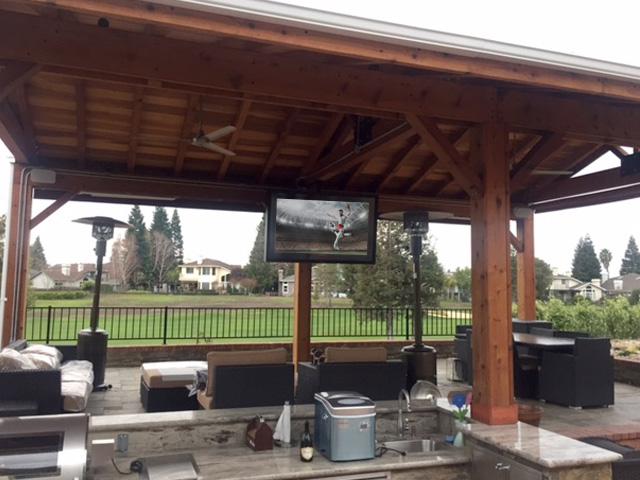 Pick the Right Size TV
Televisions come in all sizes today. You can get a very small set, such as a 14 inch, or a very large TV; some are as big as 70" now.
Choose a TV that will be big enough to be seen by all. Be sure to get the proper size enclosure and mounts to support a large TV, if that is the one you choose. If you purchase a 55" TV, you don't want to find out when you are installing it that the mounts you have cannot support a TV that large. Also be sure to hang it in a place that is big enough to accommodate the screen as well as a few extra inches for cables and such. You don't want to have to take it down every time you need to plug an HDMI cable into it.
Know the Weather
If you live by the ocean or on the top of a hill, chances are it gets pretty breezy. In these scenarios, you may want to avoid a ceiling mount. Ceiling mounts are great, because they are typically articulating, however, when it is windy, a good gust could blow hard enough against your tv that it puts strain on the mount. The last thing you want to find is your TV laying on the ground in pieces.
Weatherproof outdoor TV's can be a great addition to your outside seating area. Be sure to take the size, location, and weather into account when you are purchasing your outdoor TV enclosure and mounts. It will then fit whether you have a 4K TV, UHD or any other type.