Why Outdoor TV Enclosures Are The Best Way To Enjoy Football Season
There's no doubt about it: fall is for football and there's no better way to enjoy the big game than right in your own backyard. Outdoor TV cabinets move your weekend get-togethers from the living room to the patio, so you can enjoy the crisp, cool air while you cook out, kick back, and cheer your team on to victory.
As you're gearing up for football season, consider the advantages of adding an outdoor TV enclosure to your setup.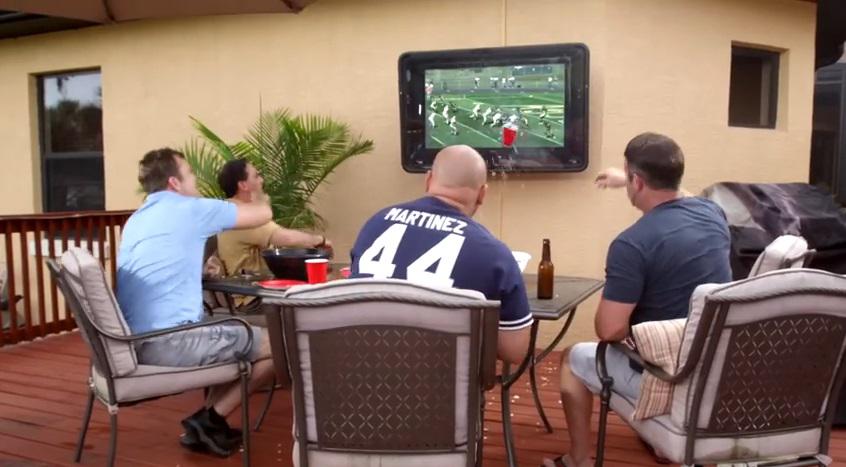 Outdoor TV Cabinets for Football Season:
Grill and Chill with No Gap in Defense
It's not a football party without the grill and having your TV outside ensures you never miss a play as you're serving up the day's fare. Forget about letting the burgers burn while you catch an awesome replay. Outdoor TV enclosures ensure perfect, uninterrupted viewing without the back and forth.
Create an Authentic Tailgate Experience
Tailgating is a fan favorite part of football. If you can't make it to the game in person, taking your party outside at home is the next best thing. Naturally, you'll need to set up your TV so you can catch all the action, but don't stop there. From mini bars to cornhole to firepits and more, you have a lot more flexibility for a tailgate party at home than you would in a parking lot.
Embrace the Best Parts of Fall
After a summer with record-breaking temperatures, who would want to waste nice, cool weather by staying inside? Spending your football game time outside truly is the best of both worlds: you get to enjoy crisp fall breezes while never missing a moment of action from your favorite team.
Play Your Own Football Game
It's just not a football party if you and your guests aren't playing a little pigskin of your own. Tossing the football around between commercial breaks is a given and you'll be able to call your own timeouts without delay once the game comes back on.
Host All Your Friends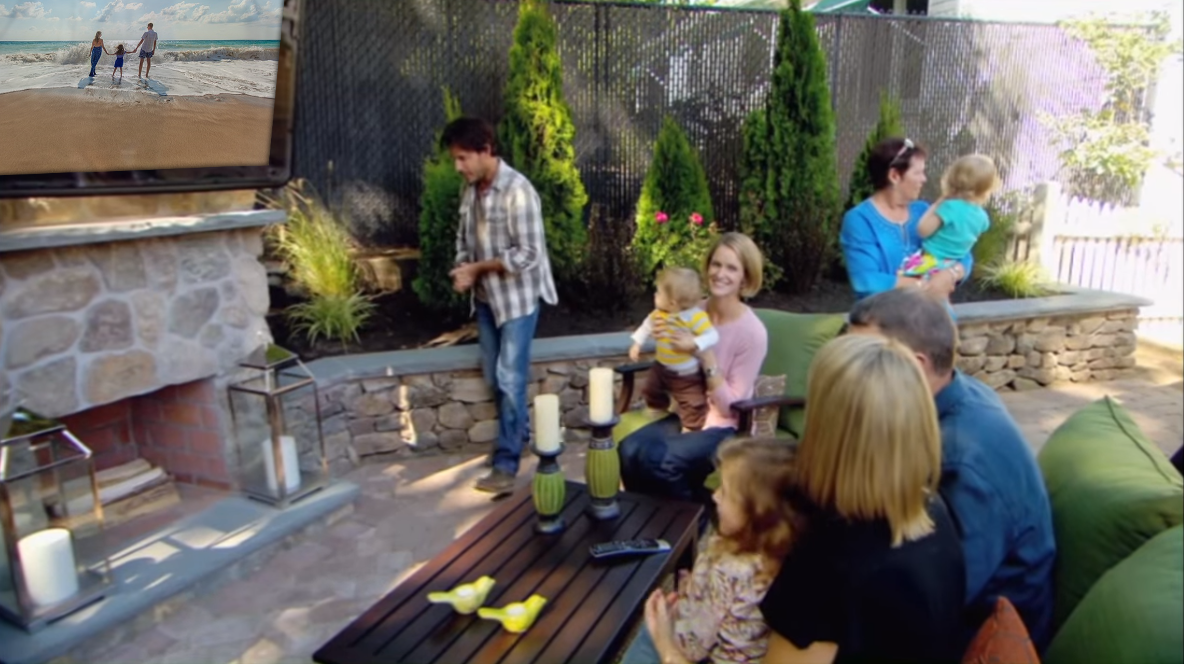 For most people, the backyard is always bigger than your living room. Outdoor parties mean more space to eat, drink, and play, plus it keeps your home considerably cleaner.
Think Outside the Backyard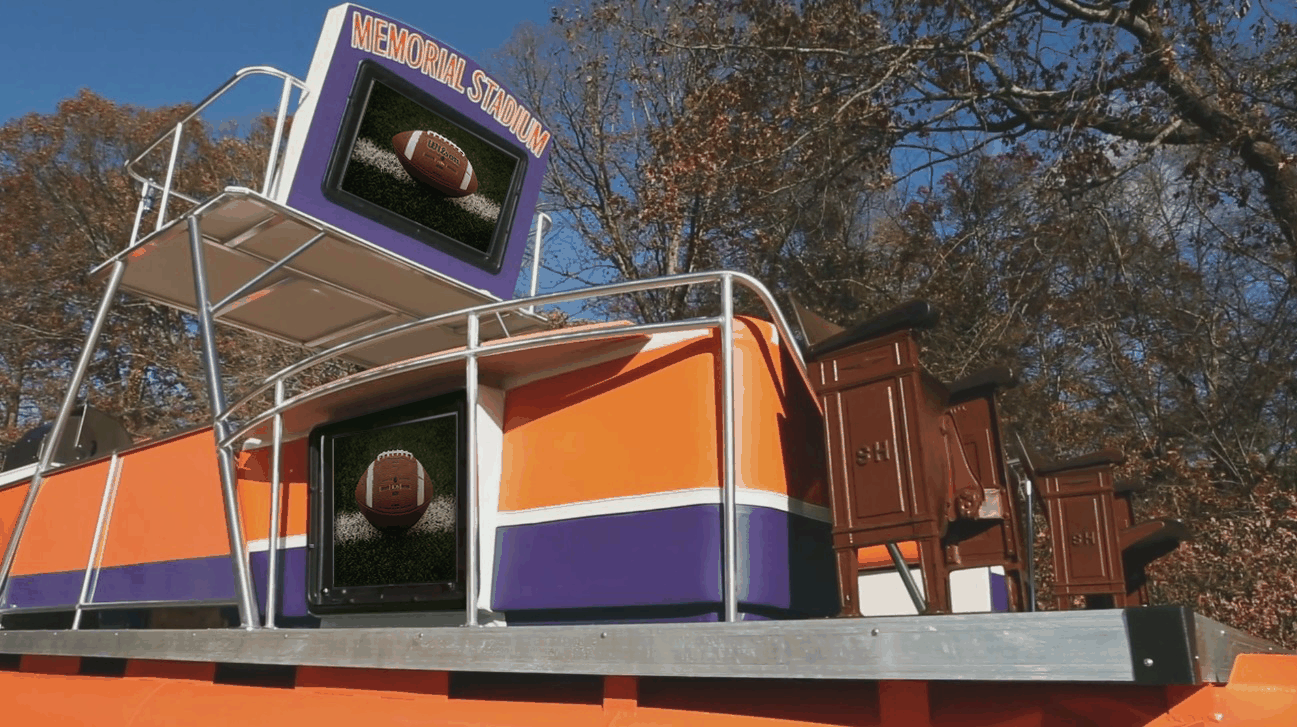 If you want to go all out, consider creating your own party pontoon boat complete with an enclosed TV. Boat flipping is a growing trend, particularly for sports fans who want to take their celebrations to the water and enjoy 360-degree lake views while they support their teams.
Have Your Game Ready to Go When You Are
Granted, there are tons of ways to bring your football game viewing outside, from giant inflatable screens to simply moving the living room TV. But nothing beats the benefits of using an outdoor TV enclosure.
For starters, enclosures are 100% weatherproof so you can leave your TV in position all year long. Water and wind are no match for a made-for-outdoor TV cabinet. Additionally, security features ensure that your TV isn't going anywhere, by nature or by human force.
Best of all for serious football fans, there's no need to carry your TV back and forth between games or parties, so you can save time on setup and have your game ready to go as soon as the coin is tossed.
Find your perfect outdoor TV cabinet and transform your backyard into the best place to be on game day!