Posted by Emilyann Allen on 1st Oct 2020
Halloween 2020: 10 Creative Ideas for the Best Halloween Movie Night!
Halloween 2020 Isn't Cancelled… It's a Chance to Change Things Up
We've been seeing articles that Halloween is cancelled for 2020. Events such as Universal Studio's loved Halloween Horror nights have been cancelled and many more. In these times, we all appreciate businesses and communities taking these kinds of measures to protect each other. Yes, Halloween traditions we love won't be available this year. However, it doesn't mean Halloween is cancelled! Why not make it the ultimate Halloween movie night? Below are ideas for the best Halloween movie night ever! Pick and choose from the list or incorporate all the ideas below for an unforgettable Halloween at home. In the years to come, you can rave about the ultimate Halloween movie night of 2020.
Halloween 2020: Ideas for the Ultimate Movie Night!
1. Go Virtual –
Set up zoom or Facebook video chat with friends and family to watch movies together.
2. Cooking and Baking Fun –
Once you have selected your movie list for the night, pick a couple creative recipes that go with the movies so you can incorporate some cooking and baking fun.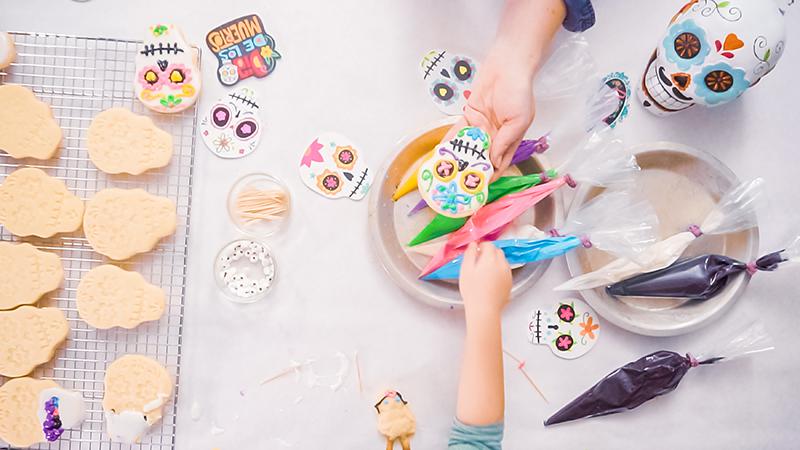 3. Costume Creativity –
Halloween movie night is the perfect opportunity to put on your Halloween costume. For that matter, make it a virtual costume contest with some friends and family while you all watch your favorite Halloween movies.
4. Outdoor Scary Movies –
Enjoy watching scary movies outside this Halloween season! It's wonderful spooky fun. Check out The TV Shield so you can safely keep your TV outside.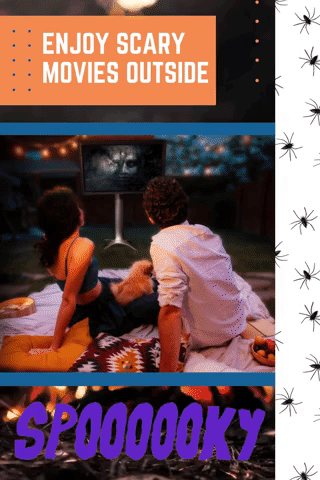 5. Private Patio Party –
If you're comfortable hosting a very small group on your patio for Halloween… decorate it out to the max and invite just a few friends over for a socially distanced Halloween movie patio party.
6. Scavenger Hunt –
Plan a movie themed scavenger hunt for yourself and your household. The movie you'll be watching Halloween evening can be your theme to hide scavenger items around the house, perhaps including prizes, so you and your household can even more fully enjoy the movie.
7. Build a Fort –
Do you remember building forts as a kid? String up sheets and blankets around your living room with your TV centered inside for the ultimate fun movie viewing experience.
8. Incorporate Craft Night –
Have paint that needs to get used? Or maybe there are jewelry making supplies sitting in your closet? Perhaps it is time to put those to use! Or another option would be to grab some fun Halloween craft kits.
9. Enjoy Pumpkin Carving –
Why not roll in some pumpkin carving with your memorable night? It may be particularly fun to carve the pumpkins in theme with the movie you're watching!
10. Classic and Nostalgic –
Make it a classic style movie night. Don't worry about incorporating extra games or food. Go with the basics… a cozy blanket and some popcorn.
We at Protective Enclosures Company hope you enjoyed these Halloween movie night ideas and wish you a Happy Halloween!