Posted by Emilyann Allen on 11th Aug 2020
20 Outdoor TV Setup Ideas, Create The Perfect Space
Here is an inspiring compilation of some of the best outdoor TV spaces of all kinds that reflect many different homes, lifestyles, and budgets. Placing a TV on a patio or by a pool is always an easy and fun addition to a yard. If you like excuses to get out and enjoy your outdoor living space, these are some awesome outdoor TV integrations to inspire ideas for your own yard. An outdoor TV enclosure is the number one way to protect your TV outdoors and in harsh environments. The following spaces show great options for where and how to install your outdoor TV cabinet in your yard, such as over a fireplace, on a wall, attached to a pergola, or another way.
20 Best Outdoor TV Cabinet Yards and Spaces
1) Pavilion, outdoor TV, fireplace combo


2) Geometric pool with pool seating combined with modern trellis featuring TV in The TV Shield PRO outdoor TV enclosure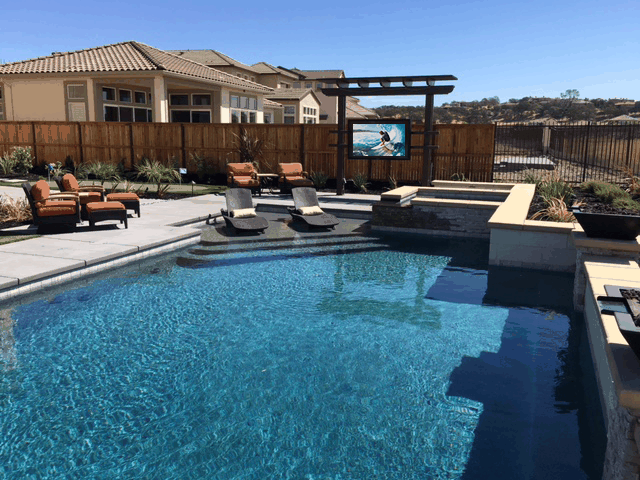 3) Double dining space for optimal guest entertaining paired with an outdoor TV cabinet and kitchen area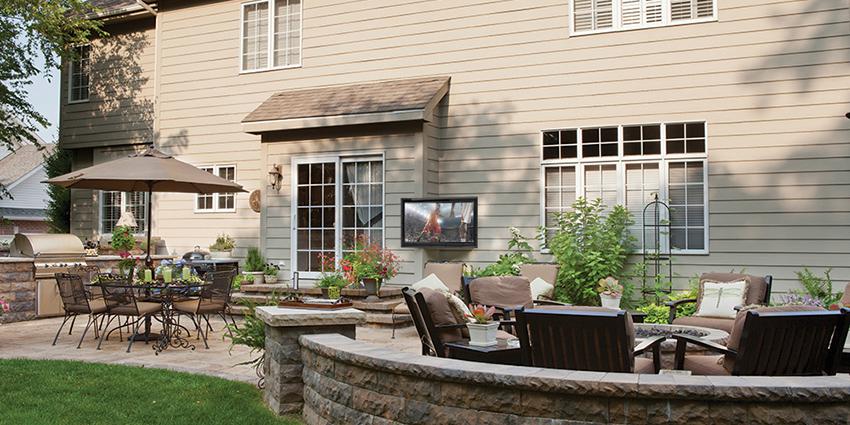 4) Beautiful stone wall with fire pit and The TV Shield PRO outdoor TV case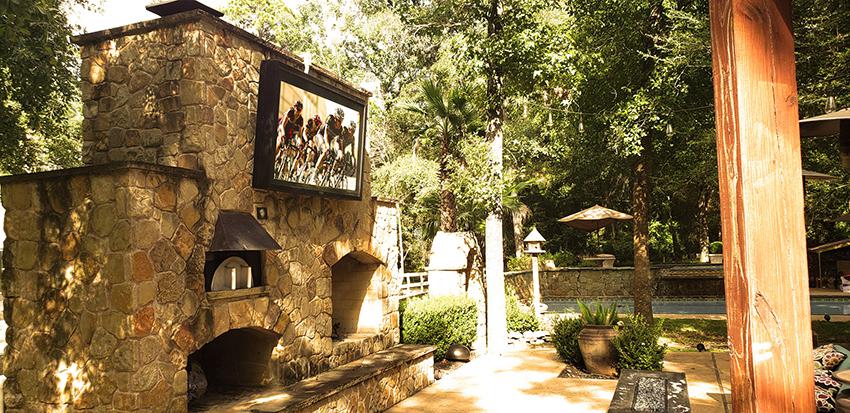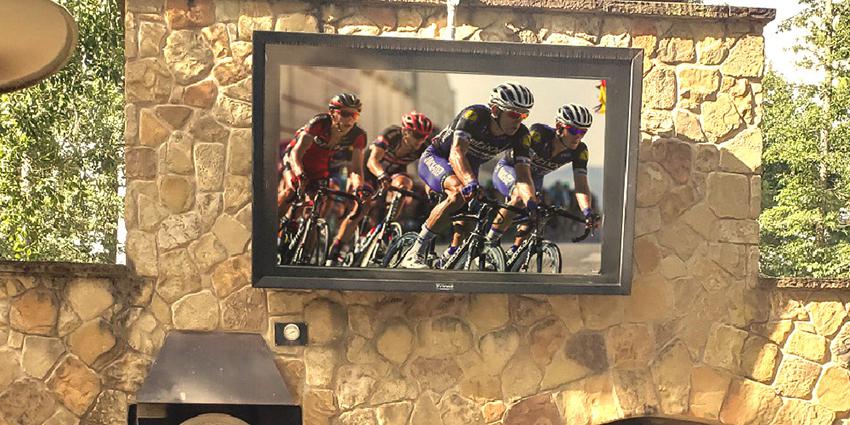 5) Outdoor kitchen featuring an outdoor TV solution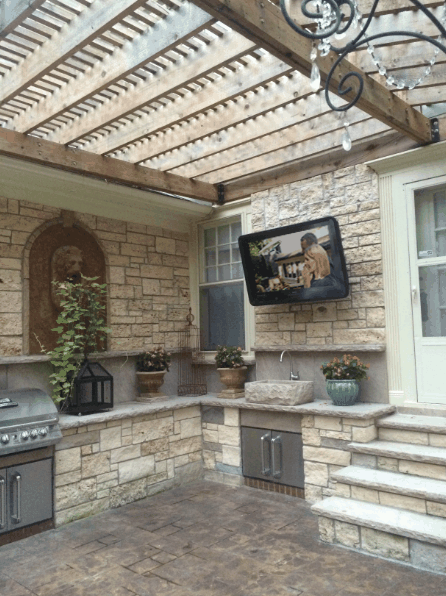 6) Screened in pool and hot tub combo with outdoor TV case mounted on a stand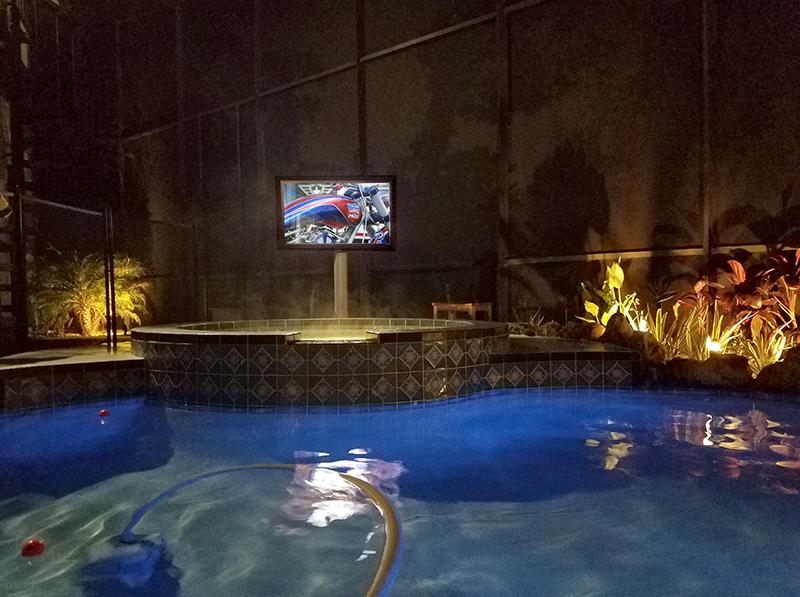 7) Cozy outdoor patio with elaborate tray ceiling including outdoor TV and fireplace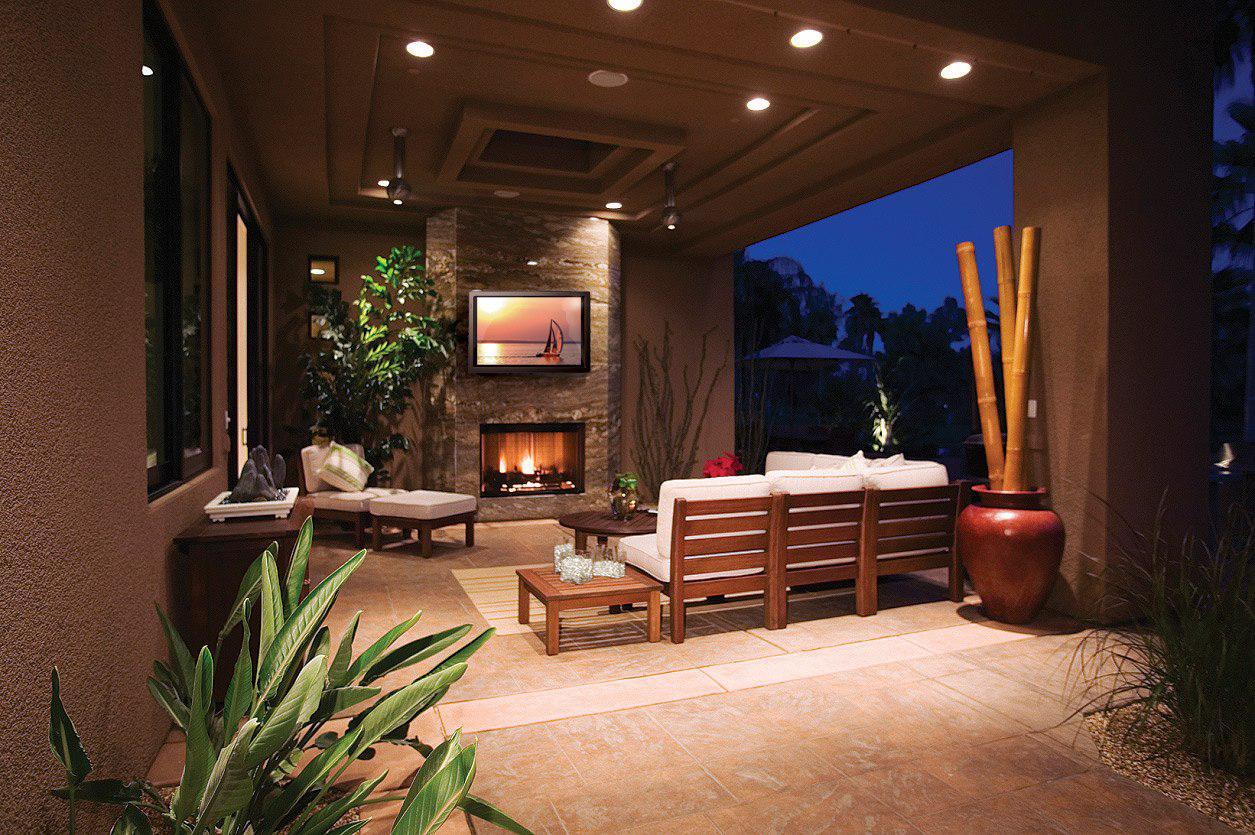 8) Corner column mounted The TV Shield weatherproof TV enclosure on beautiful detached patio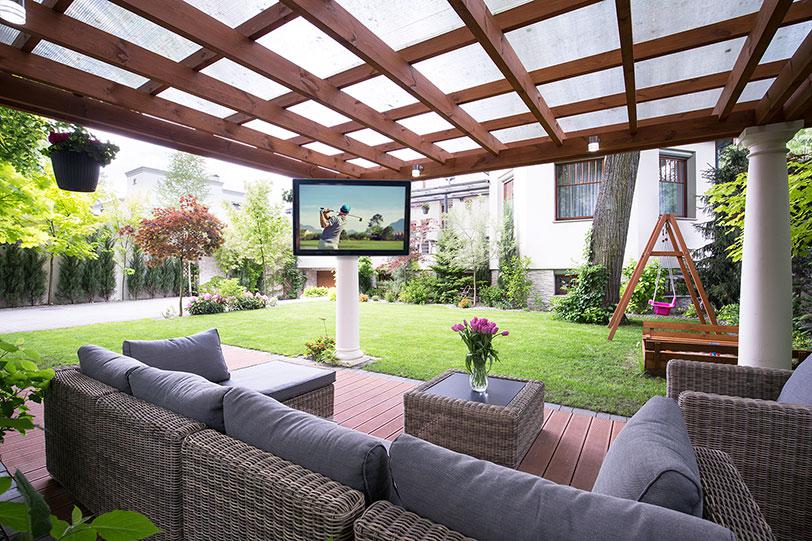 9) Backyard TV mounted to stone wall by sleek deck and pool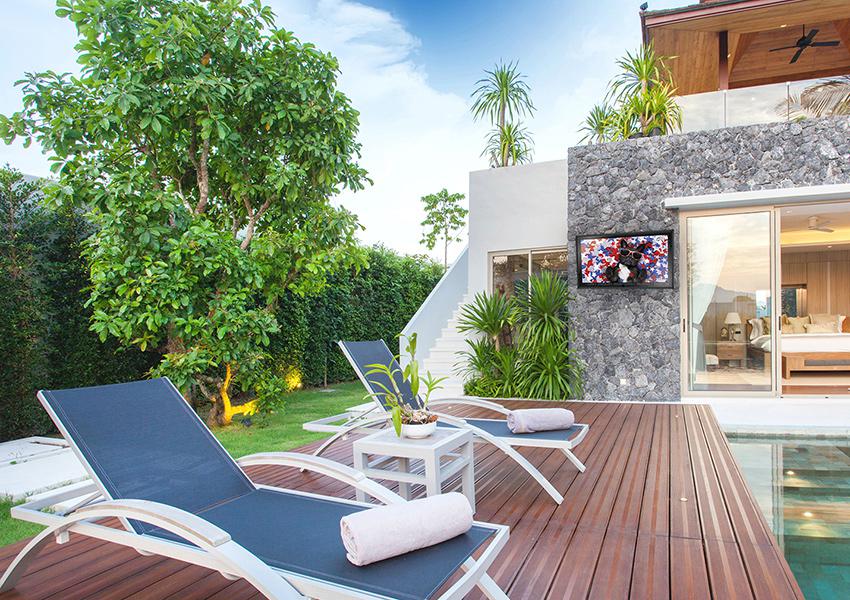 10) Lovely yellow awning with greenery and quaint dining spaces paired with an added wall mounted outdoor TV cabinet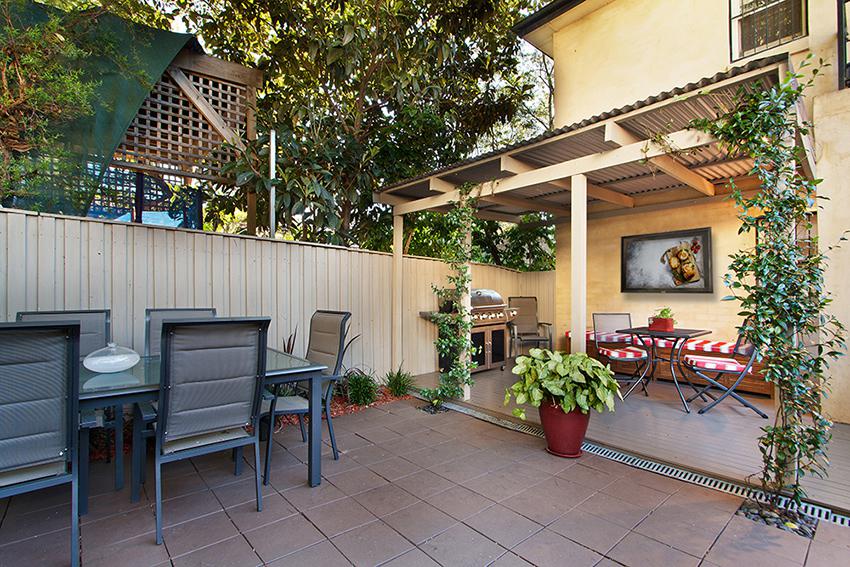 11) Best use of small backyard space including a kitchen, dining set, and TV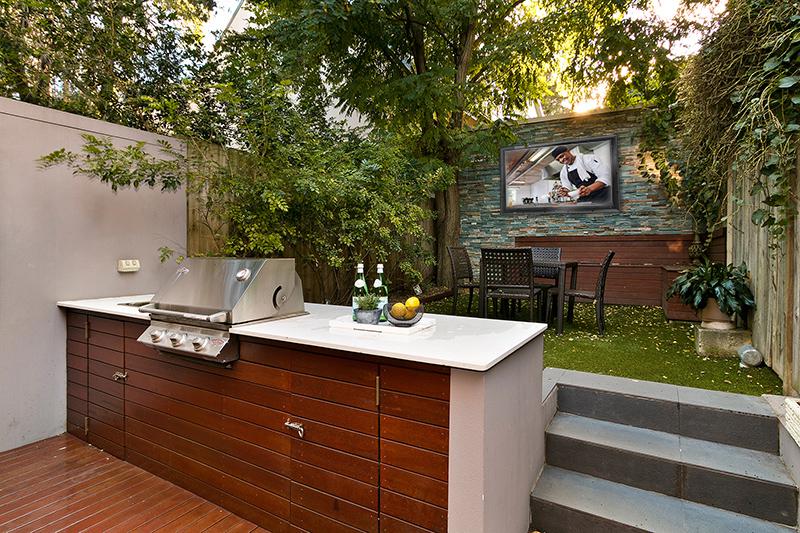 12) Beautiful clean and modern outdoor living space design with sleek fireplace and outdoor TV enclosure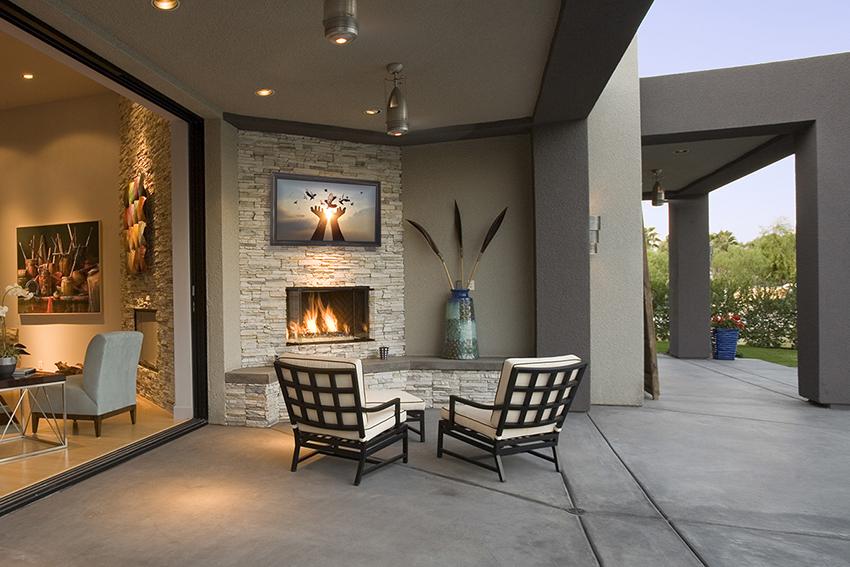 13) Detached outdoor patio and detached outdoor kitchen with stone wall seating, fire pit, and outdoor TV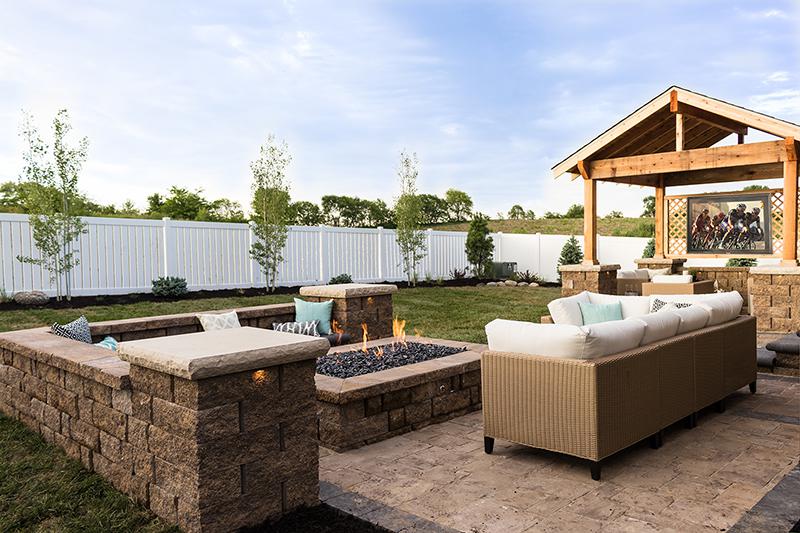 14) Open scenery backyard concept with wall mounted TV and oversize pool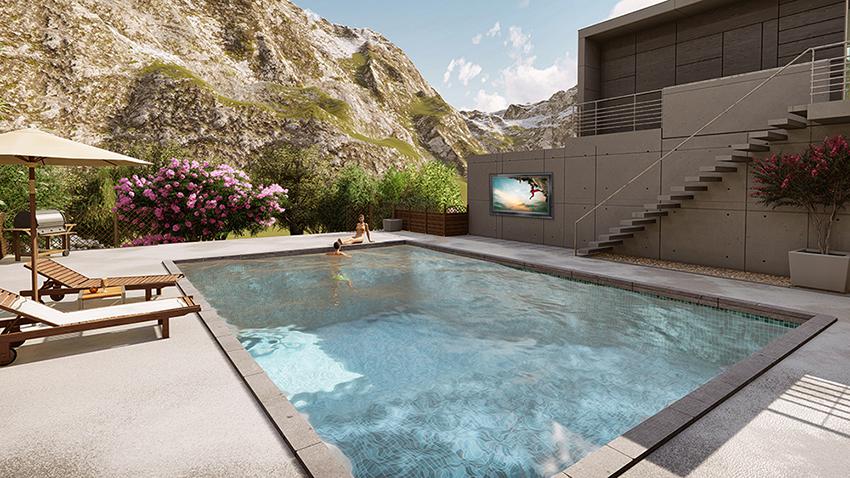 15) Weatherproof TV case mounted on one wall pergola/trellis pool overhang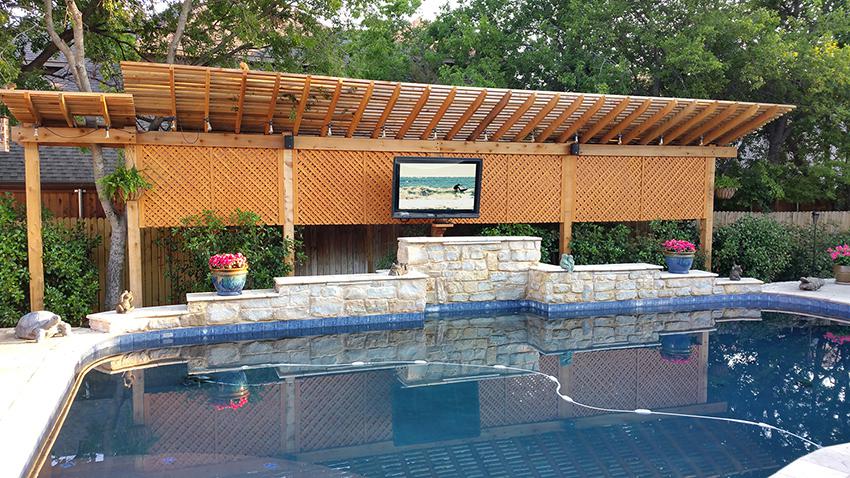 16) Stunning stone backyard pavilion with fireplace and adjustable outdoor TV cabinet


17) Outdoor kitchen, bar, and pergola combo with sleek The TV Shield outdoor TV enclosure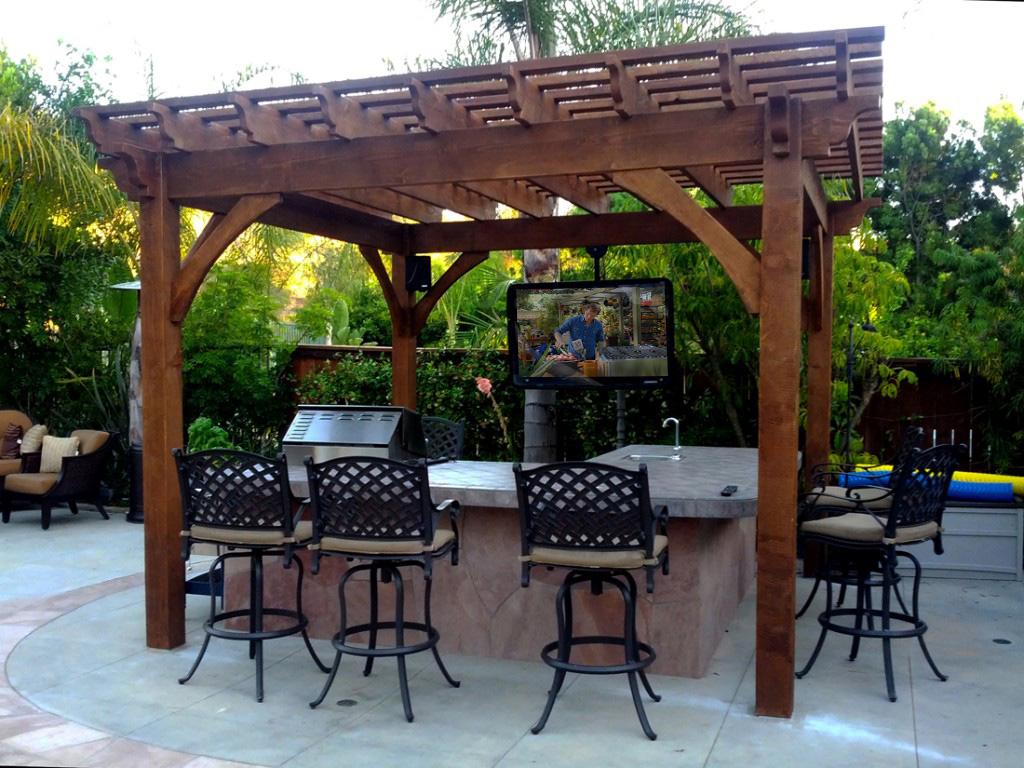 18) Wall mounted outdoor TV solution paired with kitchen and fireplace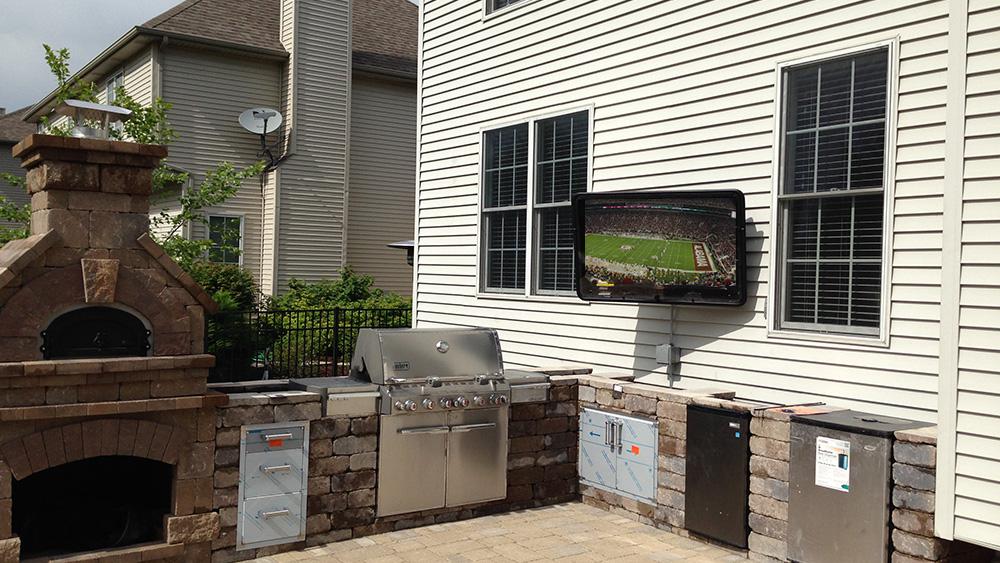 19) Amazing outdoor TV, kitchen, living, and dining room combo in large pavilion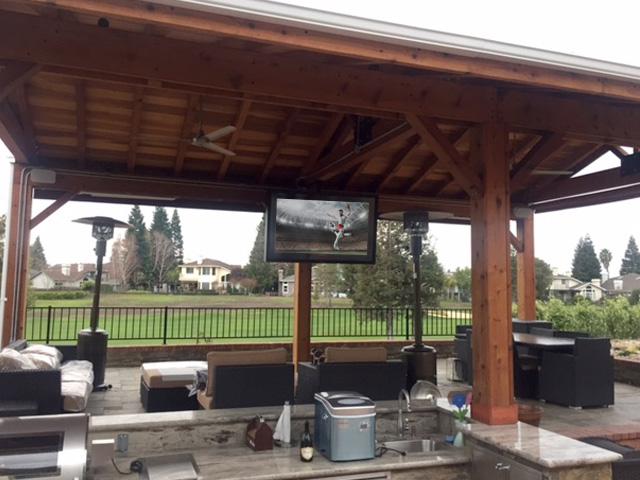 20) Low receded brick patio with living room and dining room combo seating featuring outdoor TV enclosure (patio was featured on Spontaneous Construction TV show)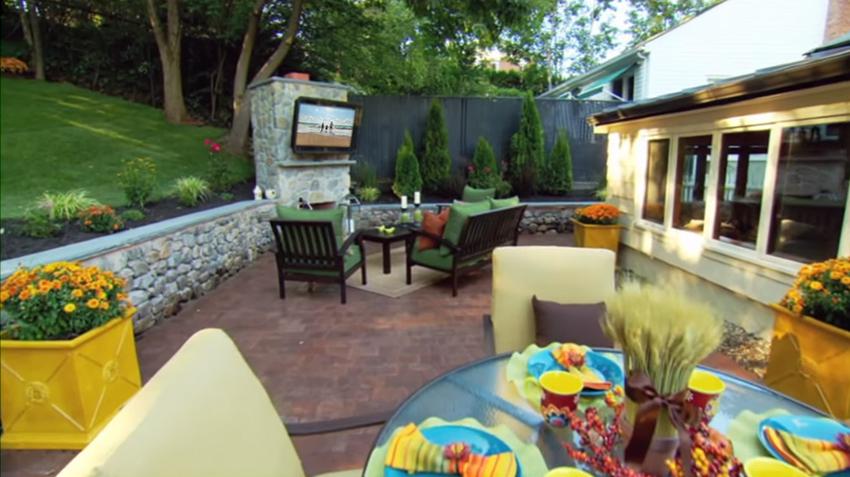 Your outdoor living space options are limitless! Ready to start by finding the perfect outdoor TV solution for your home?
Find the Perfect Outdoor TV Solution:
Outdoor kitchen featuring an outdoor TV solution