January 2017 Enclosure Edge Newsletter
January 2017 Enclosure Edge Newsletter
Posted on February 15, 2017
Customer Photo of the Month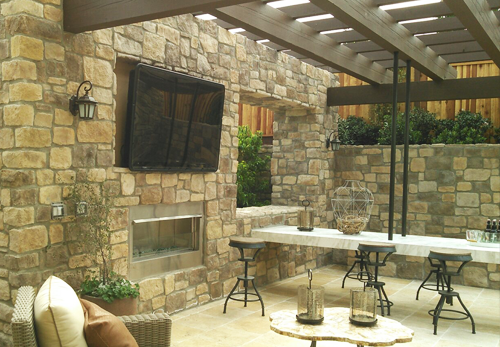 "I mounted the 60-inch tv in the enclosure and then attached the enclosure to the bracket which I had already connected to the wall. I didn't attach the bracket correctly, and the enclosure fell 5 feet where it landed on concrete. I re-attached the bracket, and it fell again. I've now attached the bracket correctly and believe it or not, the TV works. The enclosure protected the TV through two falls of 5 feet on concrete. Great product."

The Display Shield Goes to LEGOLAND Japan!
We are excited to announce that PEC will export enclosures to LEGOLAND Japan. The Display Shield and The TV Shield are located in many theme parks including but not limited to: Hershey Resorts, Six Flags and Dollywood to now LEGOLAND in Japan! We currently have products located in well over 12k locations in 20 +/- countries and are always striving to strengthen and grow our partnerships with our existing (and new) clients around the world. The Display Shield is a fully patented, lightweight, outdoor plastics based, cost effective and proven Digital Signage, Digital Display and TV cabinet that features multiple proprietary features not found on any other comparable product. Anti-Glare bulletproof polycarbonate, proprietary Security Screw front panel system, and both vertical or horizontal indoor and outdoor TV case option(s). The Display Shield allows you to save incredible amounts of money by using regular off the shelf TV's and Digital Displays within our patented outdoor TV cabinets to protect them from weather, dust, bugs, vandalism, and tampering.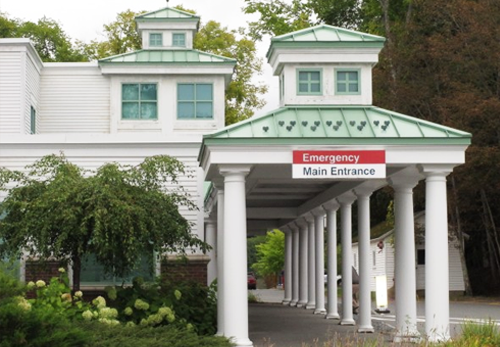 Blue Hill Memorial Hospital
Protective Enclosure Company recently provided a weatherproof TV cabinet; The TV Shield, to Blue Hill Memorial Hospital located in Blue Hill Maine. PEC is proud of the relationships that we continue to build with our clients who are in the medical industry. The TV Shield and The Display Shield TV cabinets are constructed to the highest standards and meet the demands of use in medical settings, clean rooms, wash down facilities, etc. The TV Shield PRO Lite, indoor protective TV cabinet, newly designed and released Anti-Ligature Hood module, is an exclusive PEC feature that can be attached to the top of The TV Shield Pro Lite to help prevent "self-harm". Hospitals can now have the ultimate TV and/or Display protection and prevent potential injuries while maintaining a sleek aesthetic in an institutional setting. PEC strives to satisfy our customers' requests and requirements at all times. Contact us today, and we will work to fulfill your protective enclosure request at a fair price
Protective Enclosures Company exceeded our 2016 predictions!
2016 sure went by fast and we've been so busy here at our corporate headquarters in Florida! As with any well-managed company, we operate off of projected budgets, and we are proud to announce that we exceeded our projections by over 57%. As they say, the numbers tell the story, and the PEC story is one of continued growth, continued product development, and continued excellence in all we do.

Our new tradeshow exhibit toured with us and showcased our enclosures underneath waterfalls built into our booth, winning "best of show" at one! As of now our indoor and outdoor TV cabinets and weatherproof Digital Display enclosures are now located in 20 countries and 12,000 + locations. From expanding our clientele to Disney World (in our very own backyard) to having enclosures hung in upwards of 1800 Kroger Supermarket locations nationwide! Our company's philosophy is to make sure our clients are getting the product that they deserve, at the best price possible, with features not available with any alternate products. We can proudly say that we are BBB Accredited with an A+ Rating and our products have a fully issued US Utility Patent. PEC was also named number 1 of the TOP 5 Tech Innovators by the Business Journals Orlando edition. Without you, we wouldn't be able to be the company that we are today.

Be on the lookout for our new Smart TV Enclosure™ accessories in 1st quarter 2017. Innovation is what we do here at PEC and among many firsts, and numerous proprietary features and systems within our enclosure models, PEC is the 1st to have SMART features coming to market. PEC is also the first and only company to have enclosures for up to an 80" TV or Display, in our The TV Shield PRO and The TV Shield PRO Lite "hybrid" metal enclosure lines, as well as Touch Screen enclosures for both indoor and outdoor applications.


Tweets by @theTVshield