Posted by Kraig Koelsch on 16th May 2018
So, you're in the market for an outdoor TV cabinet, but where do you start? How about a digital display enclosure that can protect your valuable digital signage both indoors and outdoors? There are several ways to go but in the end, what works best?
Here are five tips to help get you going.
1.) One Size Does Not Fit All! Custom Solutions Do!
Different applications and projects call for different products. It's essential to ensure that you get the correct enclosure and equipment you need for your important projects.
If you're in a colder climate and installing an outdoor TV, you'll need heaters. In a warmer environment? Well, you'll need cooling fans and moisture control. No matter the case, your customized solution is paramount to the success of protecting your TV or digital display.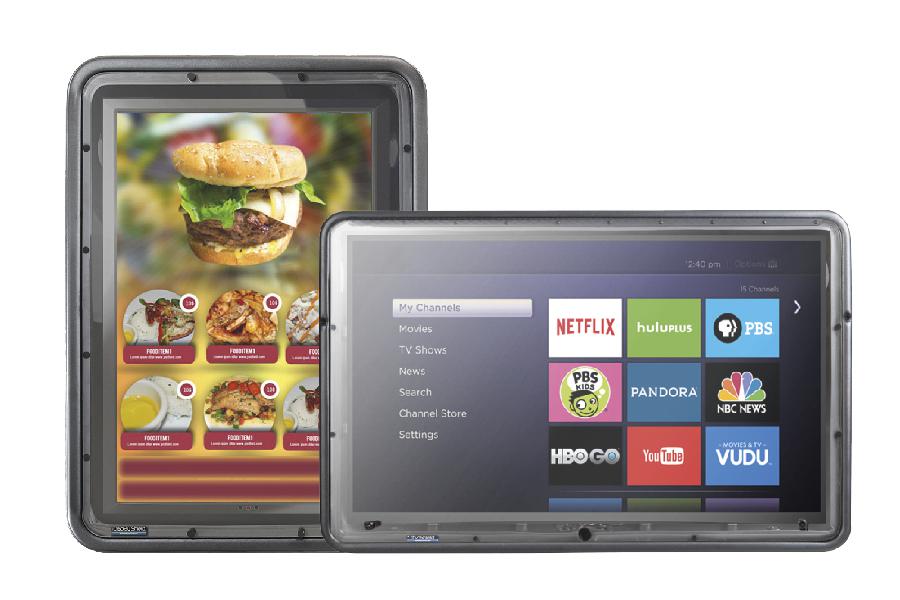 2.) Protection for Your Brand and Your Display
Your messaging is the backbone of your business. An inferior display can cost you money, damage your brand and much more.
By protecting your digital display or TV using professional commercial/residential-grade enclosures, you know you're getting battle-tested, and industry leading solution.
That's the ultimate peace of mind.
3.) Durability, Dependability and Security
An outdoor TV cabinet or professional display enclosure from Protective Enclosures Company protect and secure TVs and digital displays, are weatherproof, fit most 19" - 60" TV and display monitors (The TV Shield PRO fits screen sizes up to 85") and come with a High-Molecular-Weight Polyethylene plastic case. This outdoor plastic is built to last 20+ years.
The enclosures have a shatter-resistant Lexan ultra-clear polycarbonate front panel -- which is the same material used in bulletproof glass (anti-glare available). PEC enclosures protect TV and digital displays in 18,000+ residential and commercial locations, spanning 22+ countries worldwide.
4.) Professional Enclosures Save You Money in Comparison to Expensive Alternatives
Our universal TV and display enclosures offer the most cost-effective solution for protecting flat panel displays and TVs. The enclosures are ideal for integrating TV or digital display signage into almost any commercial or residential environment, both indoors and out.
Our products are designed, engineered and manufactured in the USA from top quality grade materials.
5.) We Stand Behind our Products...Period!
Protective Enclosures Company offers a 30-day money back guarantee and a 5-7-year comprehensive warranty. We strive for 100% customer satisfaction which is why we work with you every step of the way and encourage you to ask us any questions about your intended application.

Visit www.thetvshield.com or www.thedisplayshield.com today to find your ideal enclosure. If you'd prefer to discuss options, we'd love to hear from you. Just call us toll free at 800-321-2628.